Entering it's fourth year, our DriftCon series held at Evergreen Speedway continues to grow both in size and scope every season. With a record number of spectators and drivers this was our largest event to date!
Photos by Eddi Hughes, Nick Jacober, and FSX Photography. Video by Tony Hamblin / Hamstik Media. Text by Matt Haugness.
This year DriftCon consisted of a Great 75 Car Show, Pro Am round 2 on the 5/8th's bank, the Hoon-off Burnout Competition, and our DC Team Tandem Competition.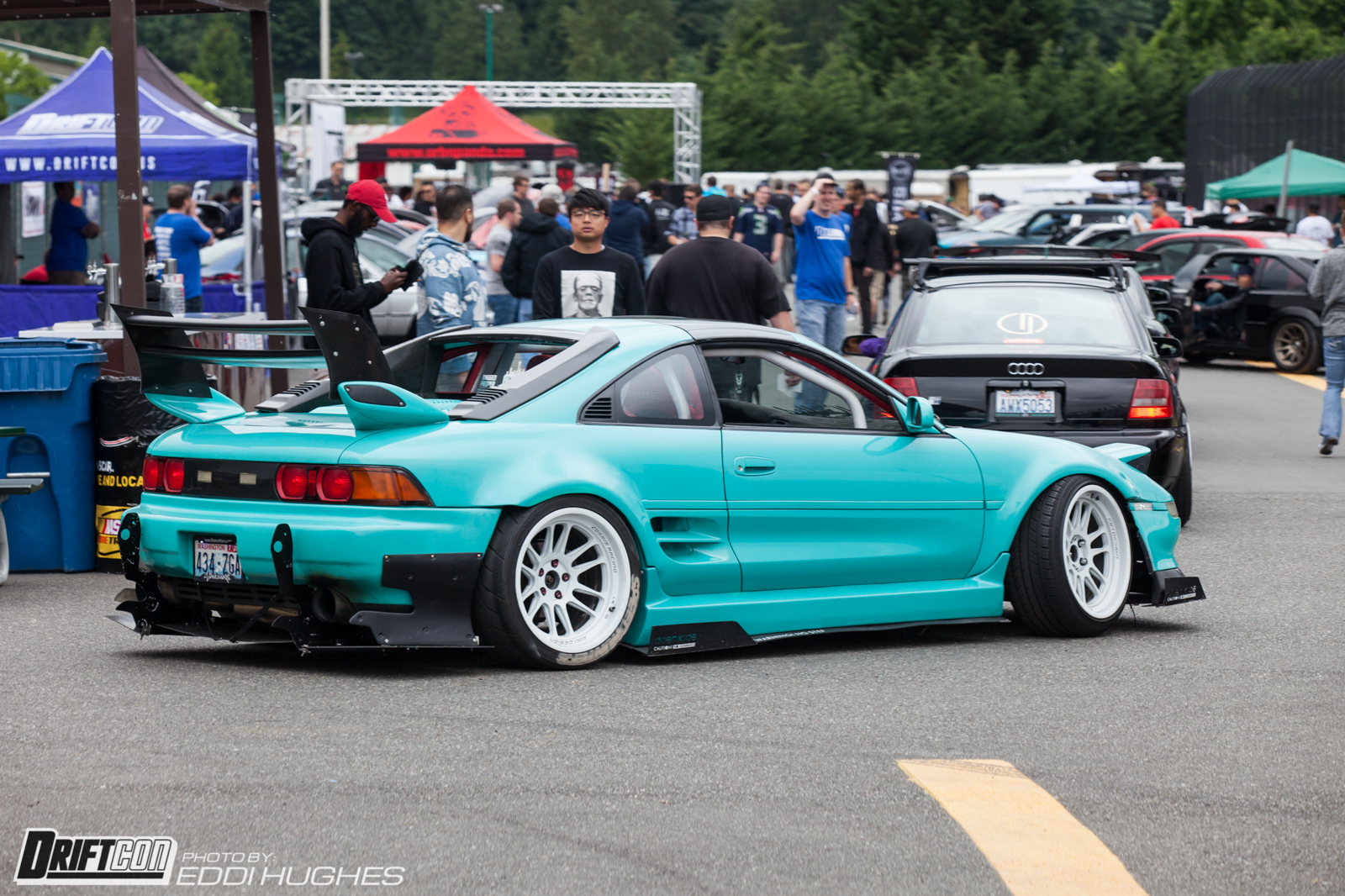 For a full breakdown of the drifting competition be sure to check our sister site DriftCon.us.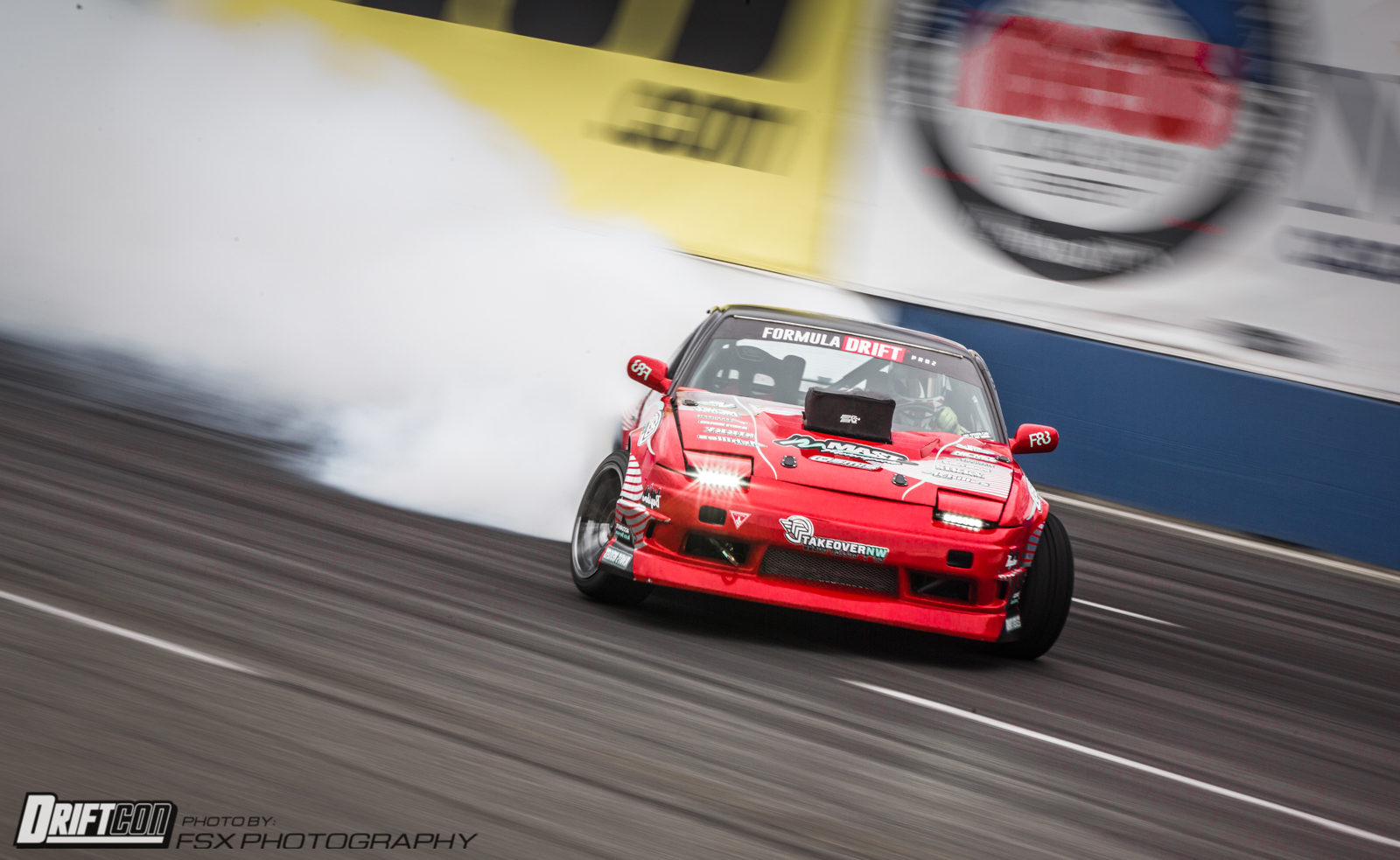 After the main Pro Am competition was over the real action began! The Hoon-Off burnout competition was a crowd favorite again this year with a massive cloud blocking the view from the grandstands. We had a total of 6 competitors this year and they all put on a show but TJ Fry defended his title with the help of dual American flags billowing in the tire smoke.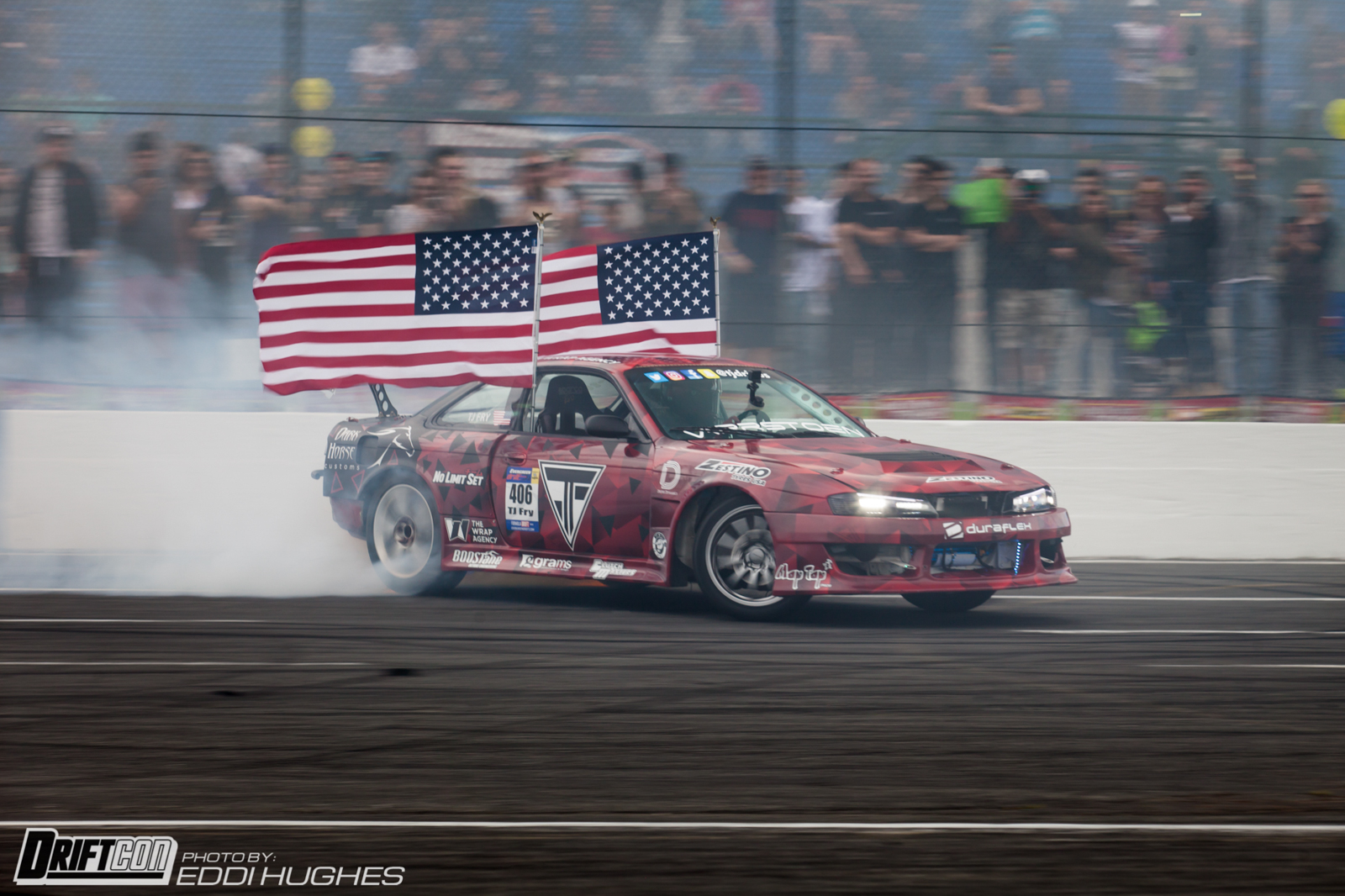 Team Tandem is also continuing to grow within the drift community and this year we had the most teams ever! A total of 11 teams of 3 (33 drivers!) signed up to battle on the cageless infield layout. Some amazing driving was on display but ultimately Zach Farrar's new team Mixed Breed took the top spot and will have their team name engraved on the DriftCon Team Tandem Cup on display at Evergreen Speedway.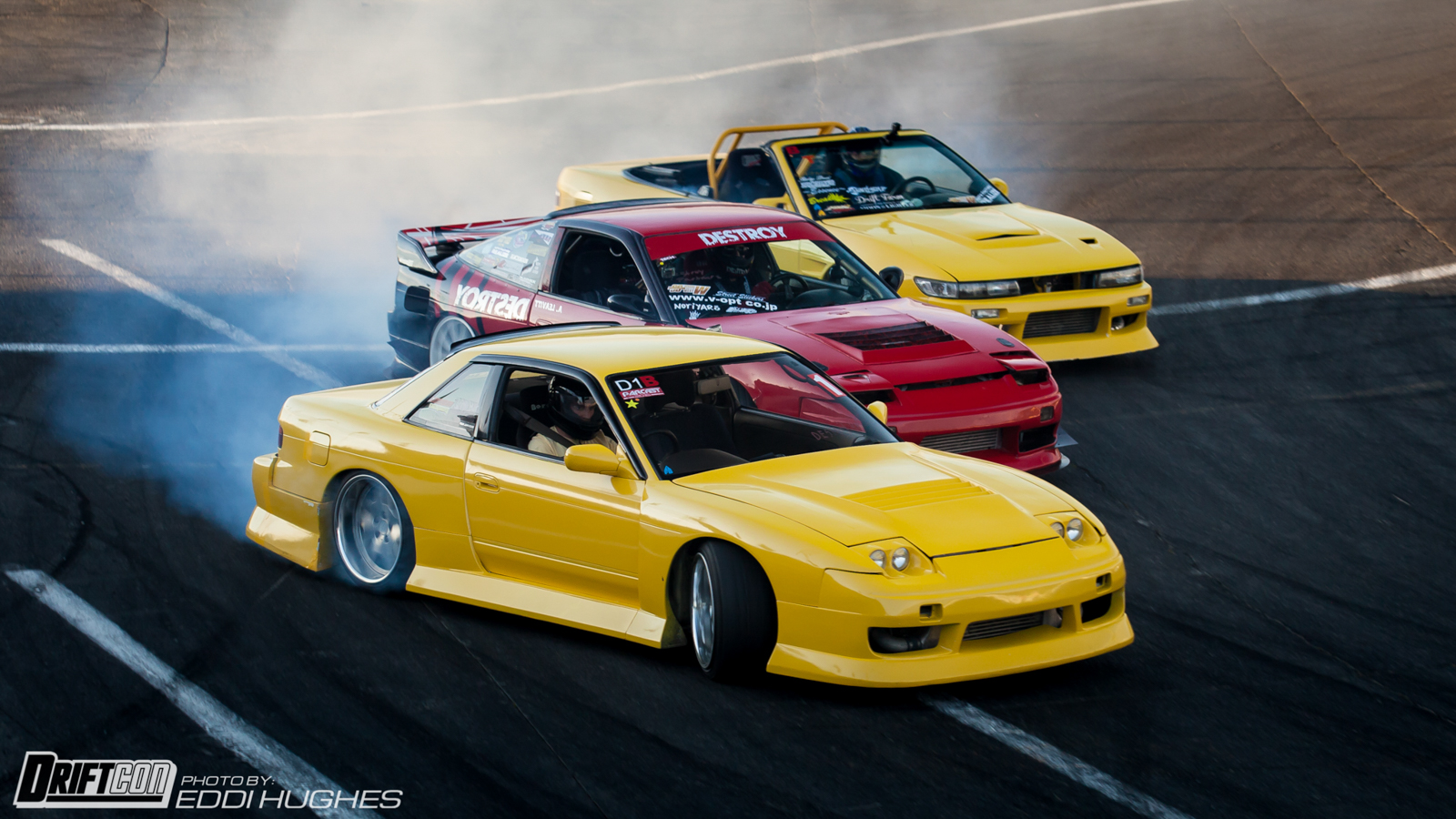 The car show was held alongside the track but this time was limited to the "Great 75" so that we could have room for a large stage and dance area. With the show selling out about 2 weeks before the event the competition for these spots was fierce. Some awards were determined by our traditional voting method but all of the Best of Show and Best Make awards were judged by our staff. Scroll to the bottom of this post to see a full list of the cars that won each award.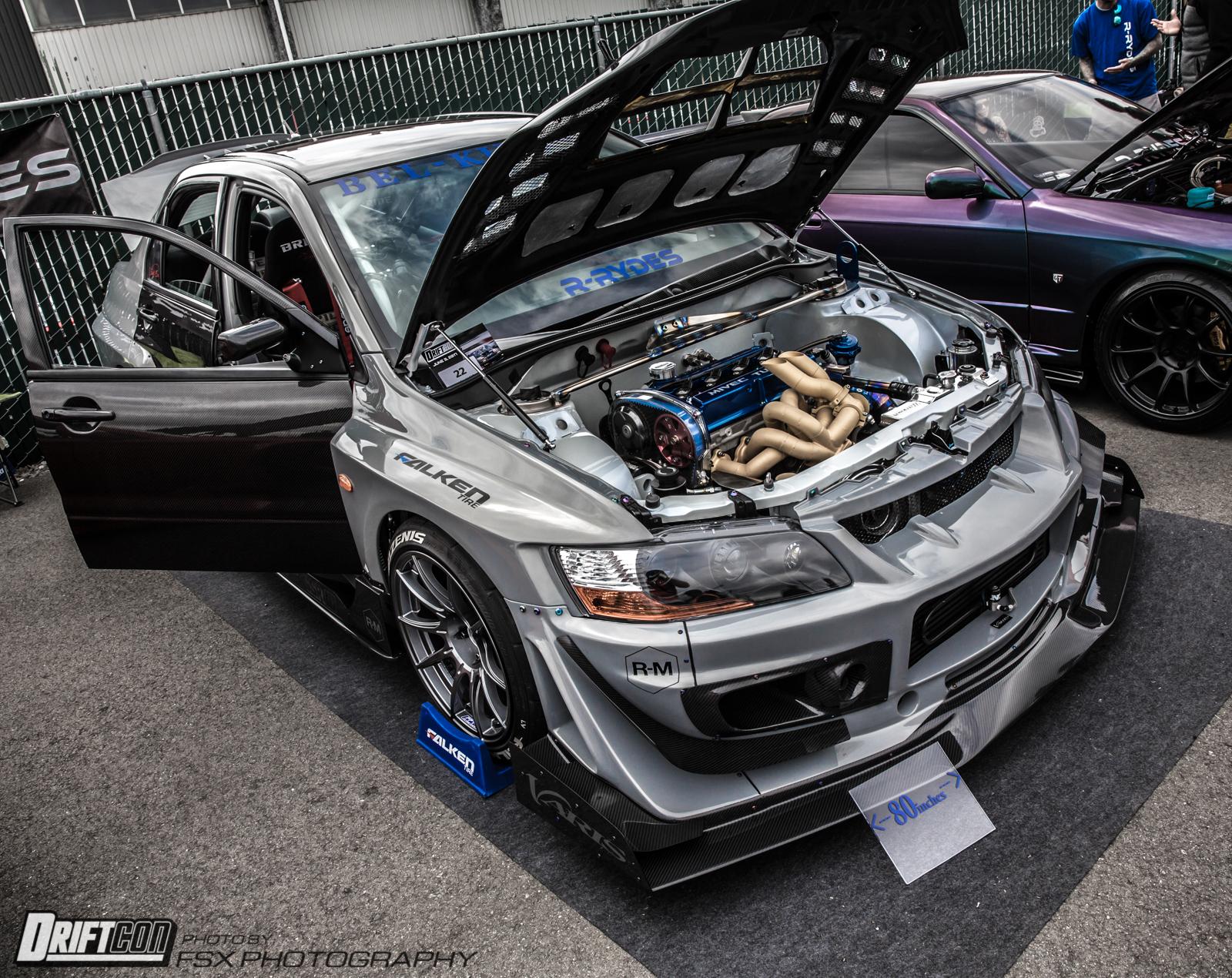 Thank you to everyone that attended DriftCon 2017! We look forward to continuing these events with your support!
Special thanks to all of the vendors and the following sponsors for their support of this event:
Hawk Performance
VLEDS
Urbn Panda
RHD Specialties LLC
Bardahl Manufacturing
More coverage:
I'Nertia
Schofhauser Media
Earchphoto
Nice Hunters
FSX Photography
Shinchoku
ProAm Round 2 Podium Results
1st: Brandon Schmidt
2nd: Patrick Heald
3rd: Dalton Gearnhardt
Hoon-Off (Burnout Competition) Results
1st: TJ Fry
2nd: Dalton Gearnhardt
3rd: Cole Werner
Team Tandem Competition Results
1st: Mixed Breed
2nd: Destroy Partners
3rd: Liberty Boys
Great 75 Car Show Results
ImportMeet.com Choice (VIP Parking)
Black SW20 Toyota MR2
Evergreen Speedway Choice (VIP Parking)
Zach Leighton – 1989 Nissan 240SX
Urbn Panda Choice (VIP Parking)
Ian Rogers – 2006 Subaru WRX
Best Interior (Voted)
Edward Gaborno – 2006 Acura TSX
Best Engine Bay (Voted)
Justin Mohn – 1991 Nissan 240SX
Best Exterior Finish (Voted)
Eric Bullis – 1991 Skyline GT-R
Best Import (Voted)
Jason Kovack – 2011 Nissan 370Z
Best Euro (Voted)
Alex Ng– 2016 Audi S3
Best Domestic (Voted)
Emily Larsen – 2012 Ford Fusion
Best Old School (Voted)
Mark Soliven– 1987 Toyota Cressida
Best Stance (Judged by StanceWars)
Josh Gonzales – 2004 Nissan 350Z
People's Choice (Voted)
Justin Kroman – 1992 Mazda Miata
Best Acura (Judged)
Ruperto Rodriguez – 2007 Acura TL
Best Honda (Judged)
Miguel Haquet – 1991 Honda CRX
Best Nissan Runner Up (Judged)
Justin Mohn – 1991 Nissan 240SX
Best Nissan (Judged)
Josh Gonzales – 2004 Nissan 350Z
Best Infiniti (Judged)
Chad Knowles – 2012 Infiniti G37
Best Mazda Runner Up (Judged)
Justin Kroman – 1992 Mazda Miata
Best Mazda (Judged)
Ben Olsen – 2002 Mazda Protege 5
Best Subaru (Judged)
Dillon Delacruz – 2006 Subaru STi
Best Toyota (Judged)
Alvaro Herrera – 1991 Toyota MR2
Best of Show Runner-Up (Judged)
Hiro Kanno – 2007 Ford Mustang
Best of Show (Judged)
Rob Evo – 2006 Mitsubishi Evo