This marks the third year of DriftCon events at Evergreen Speedway and the June event is always the first of the season. Every time this event continues to grow in size and this year was no different. Compared to DriftCon Afterdark last September there was a 30% increase in overall attendance!
Photos by Adam Ruiz, TK Akiyama, and Nick/Melissa Poirier (Wicked-West). Text by Matt Haugness.
The Evergreen Drift ProAm season kicked off in April with round 1 on the 5/8's bank. For round 2 (DriftCon) they elected to move over to the 3/8 course and run the mini-Irwindale layout. This was the same layout that was ran at DriftCon in 2015.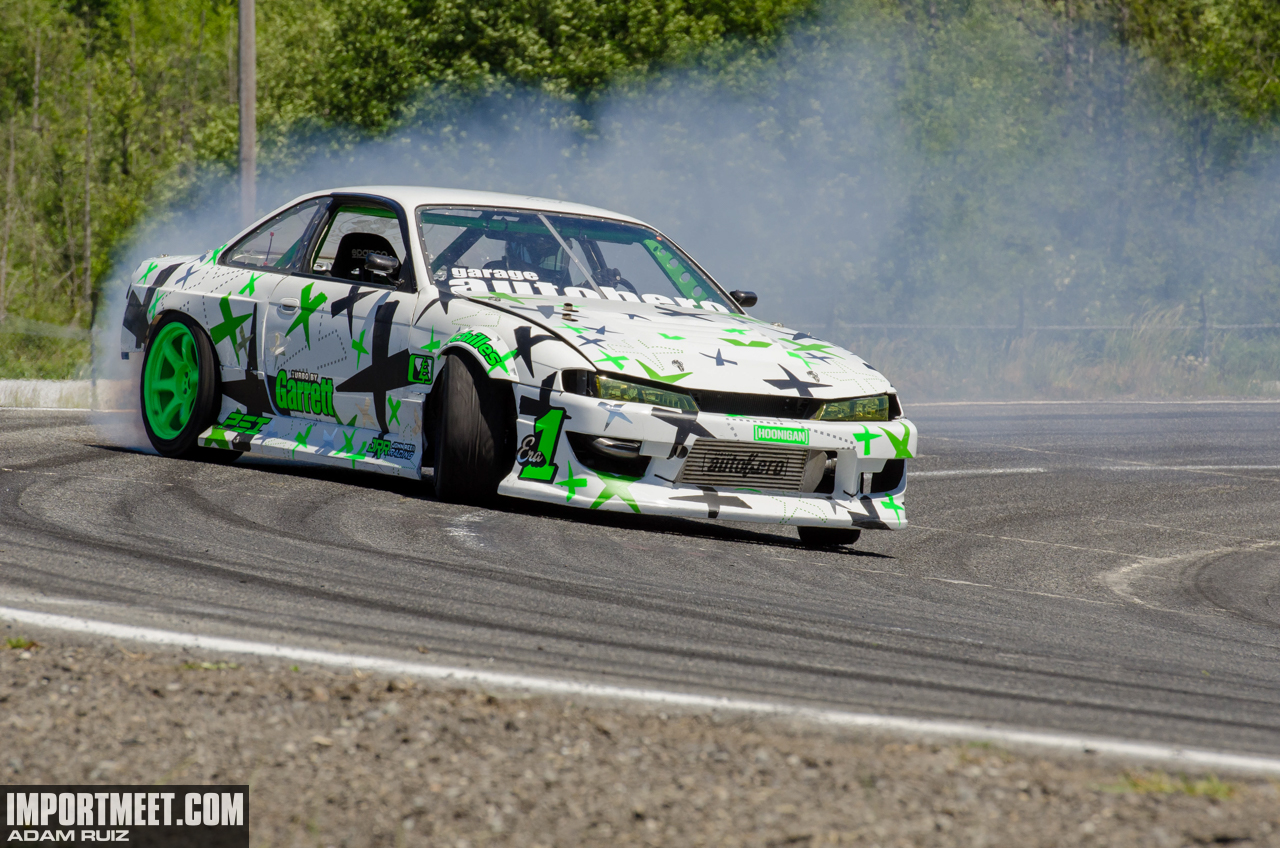 There were over 30 drivers that showed up to compete in the ProAm competition which was the largest turnout so far this season. Multiple familiar names including Rob Primo, Erich Hagen, and Joseph Lin returned after taking some time off from drifting competitively. After qualifying in first Travis Reeder couldn't be stopped and ended up taking the overall win for the event.
For a full breakdown of the ProAm drifting make sure to check out the round 2 coverage on our sister site for the event – DriftCon.us.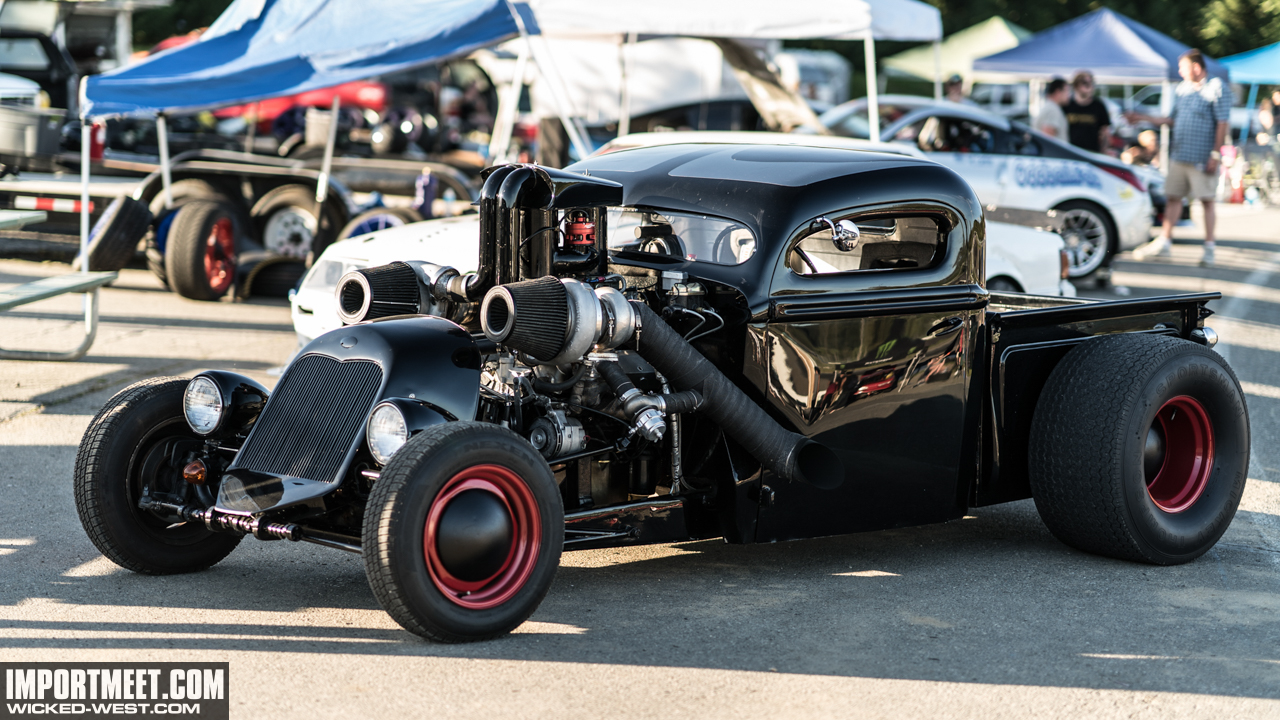 The DC Team Tandem Competition returned and was even more competitive this year. A total of 8 teams of three competed and with Final Bout the weekend before in Oregon in Bash to the Future 4 the following weekend we were stoked that this many teams still were willing to come out and put on a show. Cream3.14 were crowned the champions this year and their team name will be added to the DriftCon Team Tandem Cup.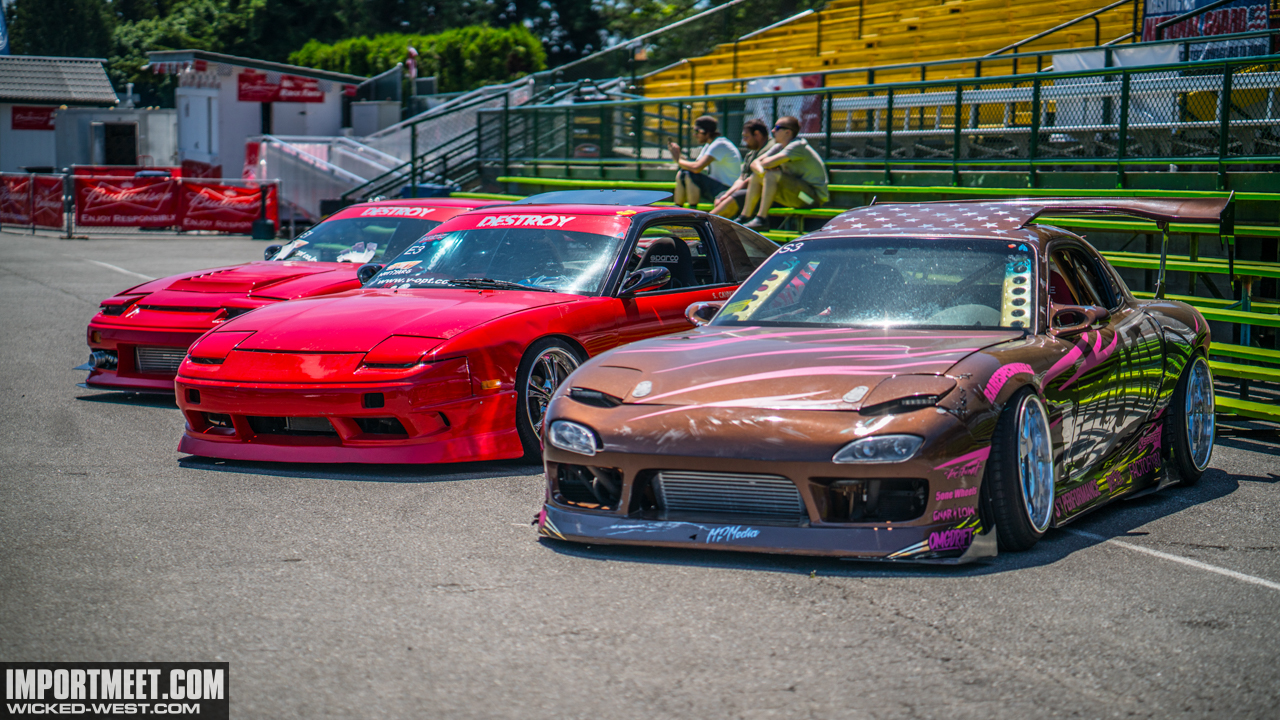 The Hoon-Off presented by Hoonigan was also a big hit this year with drifters jumping in to fill some last minute no-show spots. TJ Fry ultimately put on the best show for the crowd and took first place.
The car show was once again held alongside the track and was limited to the top 80 cars. Only the best of the best were selected for the Great 80 Car Show and the winners were determined by competitor voting. Scroll to the bottom of this post to see a full list of the cars that won each award.
Thank you to everyone that attended DriftCon. The turnout was our largest DriftCon event to date and we can't wait until Afterdark on September 10!
Special thanks to all of the vendors and the following sponsors for their support of this event:
Hawk Performance
VLEDS
Hoonigan
Urbn Panda
Bardahl Manufacturing
More coverage:
I'Nertia
Schofhauser Media
Nissan Pacific
Pacific Northwest Car Culture
Zatvundoot
Picazzo Photography
SixStar Media
Lexanfilms
Ian Steez
ProAm Round 2 Podium Results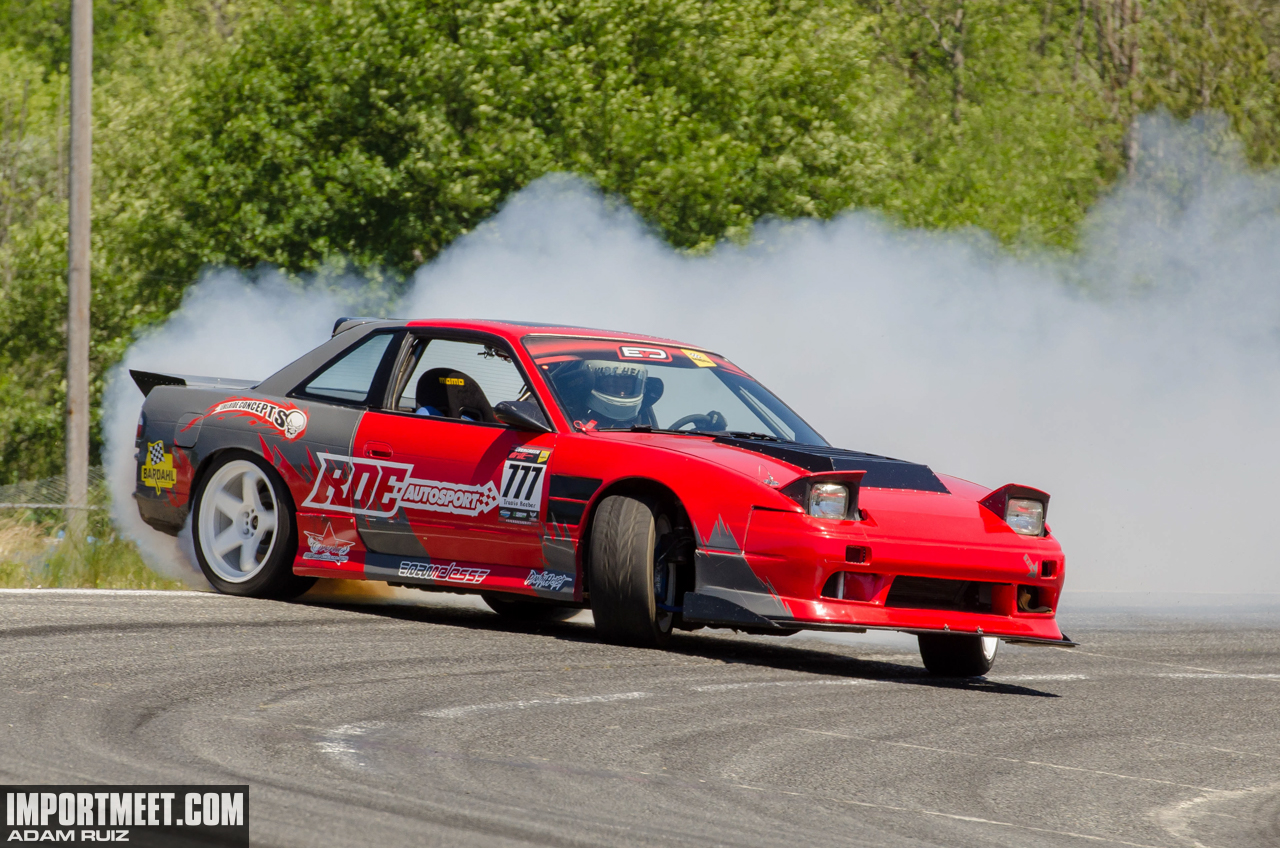 1st: Travis Reeder
2nd: Matt Vankirk
3rd: Branodn Schmidt
Team Tandem Competition Results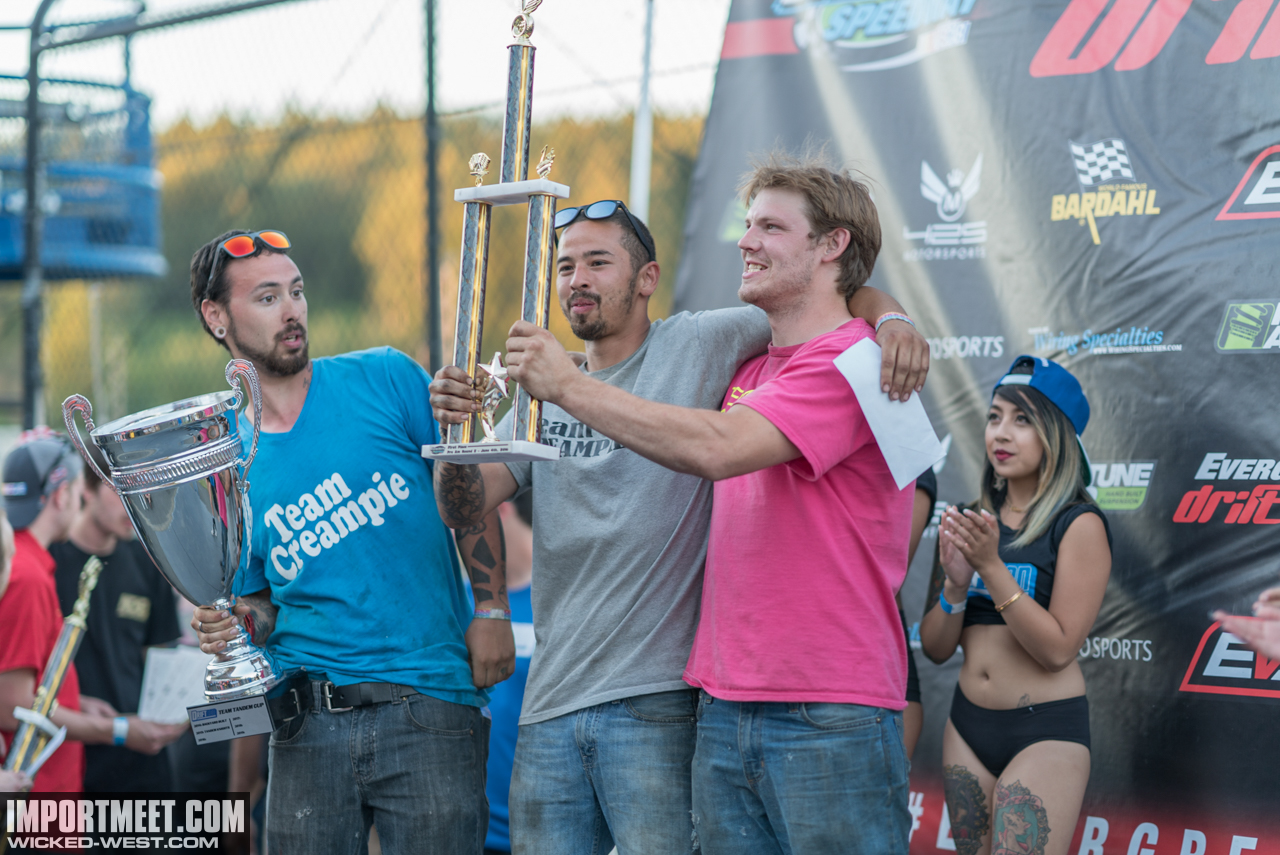 1st: Cream 3.14
2nd: Tandem Knights
3rd: Destroy the Villain
Hoon-Off (Burnout Competition) Results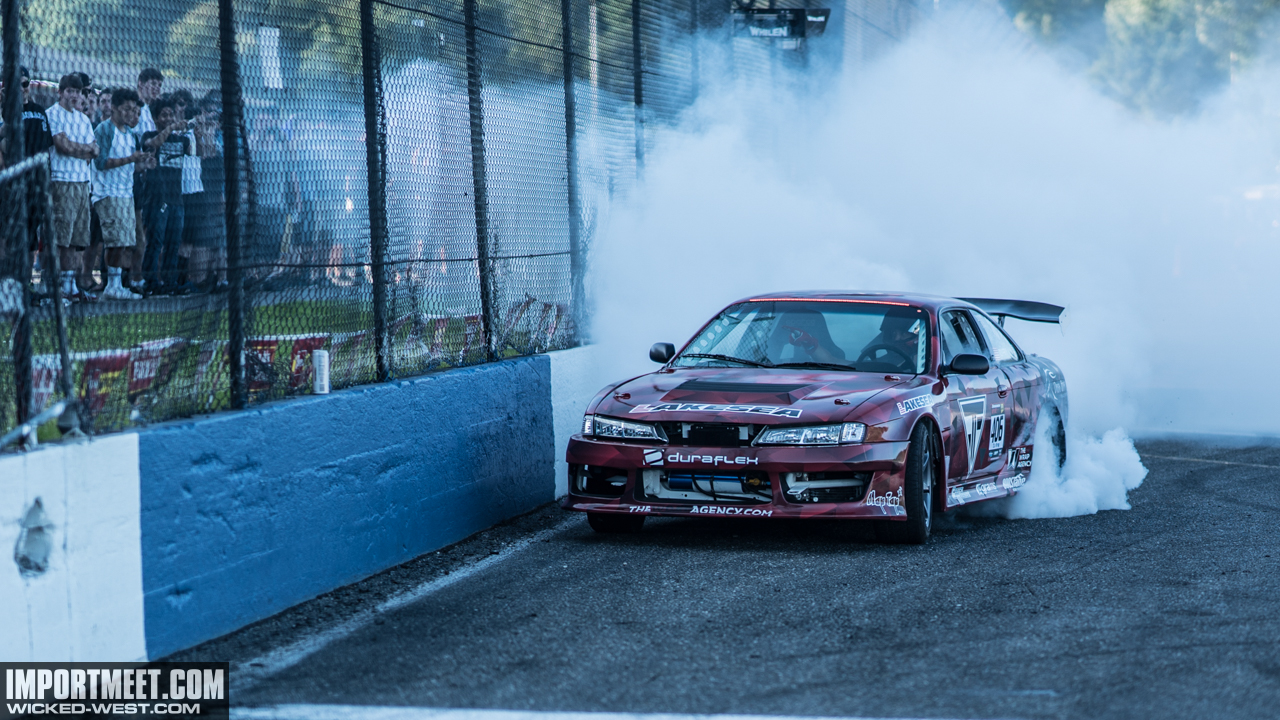 1st: TJ Fry
2nd: Cole Werner
3rd: Trenton Miller
Great 80 Car Show Results
Best Engine Bay
John Rodrigues – 1995 Toyota Supra
Best Interior
Shonn Kidoguchi – 2002 Lexus LS430
Best Exterior Finish
Eric Bullis – 1991 Skyline GT-R
Best Import
Todd Reed – 1995 Nissan Skyline GTS25T
Best Euro
Alex Ng – 2016 Audi S3
Best Domestic
Parker Shenkel – 1971 Chevrolet Cheyenne Super
Best Old School
  Caryl DelaRosa– 1989 Mazda RX-7
Best Stance (Judged by StanceWars)
Dylan Cook – 2013 Scion FR-S
People's Choice
Frank Moreno – 2005 Nissan 350Z
 Best Acura
  Tyler Macomber – 2004 Acura TSX
Best Honda
  Brett Bernsten – 2008 Honda Civic Si
Best BMW
  Anthony Whitesides – 2001 BMW M3
Best Scion
Donovan Badua – 2013 Scion FR-S
Best Subaru
  Callon Bigger – 1999 Subaru Forester
Best Nissan
  Joey Gallardo – 2010 Nissan 370Z Nismo
Best Nissan Runner-Up
  Levi Mohorich – 1997 Nissan 240sx
Best Mazda
Justin Kroman – 1992 Mazda Miata
Best Mazda Runner-Up
 Dejay Lybeck – 1993 Mazda RX-7
Best Infiniti
Chris Cabigting – 2004 Infiniti G35 Coupe
Best Infiniti Runner-Up
 Travis Wilson – 2007 Infiniti G35
Best of Show
Rob Evo – 2006 Mitsubishi Lancer Evolution