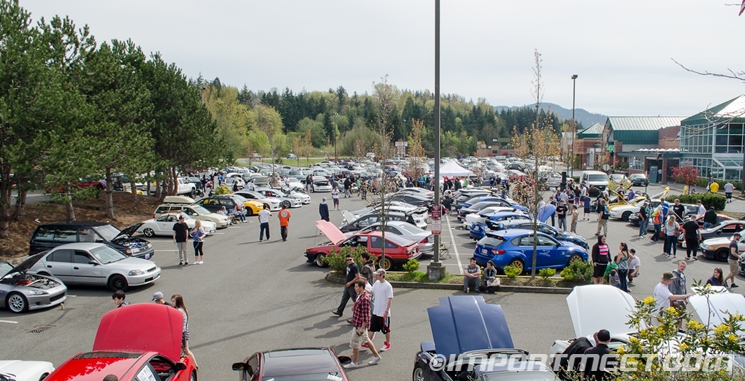 Photos by Robert Bishop – Article by Matt Haugness
We couldn't have picked a better weekend to hold our very first Spring Show & Shine in Bellingham, WA. The weather forecast changed at the last minute which helped us reach a total of 63 pre-registrations before the show even started! Sehome Haggen was very generous and let us use a good portion of their lot for the afternoon. Since this was technically our second show at this location, we knew what to expect and how many cars we could fit. Parking for spectators and customers was as issue this year, but most people found spots within walking distance.
In total, we had 74 high quality cars register for the show. The proceeds from the raffle and food donations totaled over $600 which went directly to the Boys and Girls Clubs of Whatcom County. Gramophone Company was our DJ for the show (the same DJ as last year) and they did a great job playing a variety of music.
Overall, we had nearly double the spectators compared to our last show at this location. V-LEDS had a 1200 horsepower Lamborghini in their booth and this drew quite the crowd.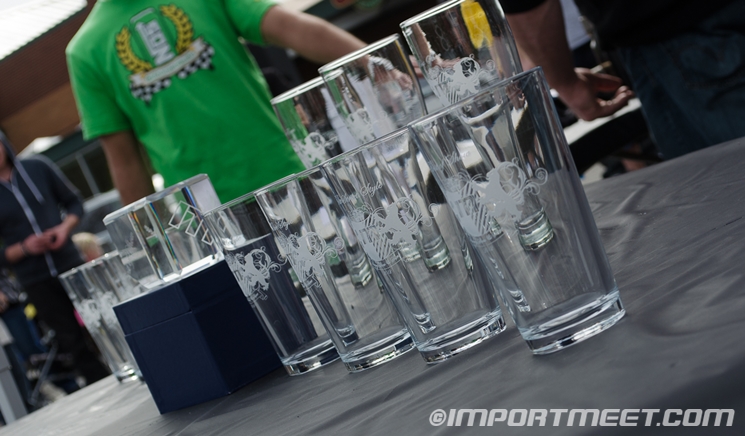 Like our last show, all of the winners were chosen by their fellow enthusiasts. Each person that entered the show received a voting card which allowed them to vote for their favorite car in each category. For some awards it was a landslide and for others it was incredibly close. A couple of awards had cars within 1 or 2 votes of each other.
Our Spring Show & Shine was made possible by the following sponsors:
Haggen Food and Pharmacy
NOS Energy Drink
V-LEDS
Northwest Honda
Wilson Motors
Dewey Griffin
PassingLanePerformance.com
The Unity Group
Thank you to all of our sponsors and for everyone who came out and spent the day with us.
Award Winners
Best Paint (The car is vinyl wrapped but it had the most votes)
David Kaman – 2009 Subaru STi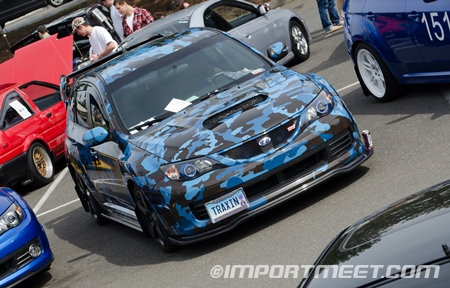 Best Interior – Best Engine Bay – Best Stance
Felix Yuen – 2007 Honda Fit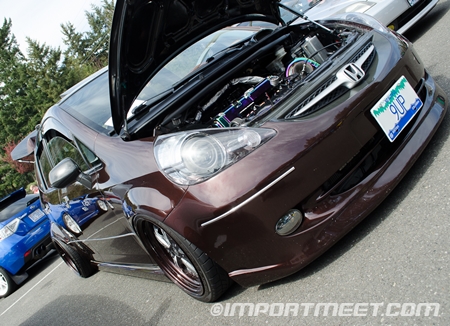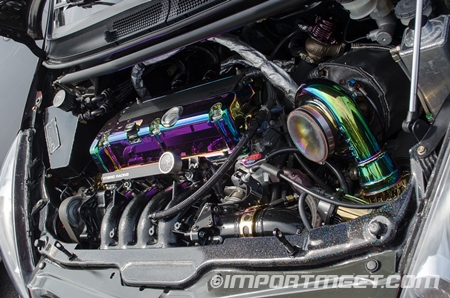 Best VIP Style
Milad Rezvani – 2003 Infiniti G35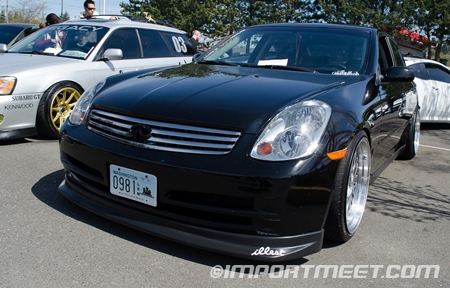 Best Race Style
Matt Korthuis – 1993 Mazda RX-7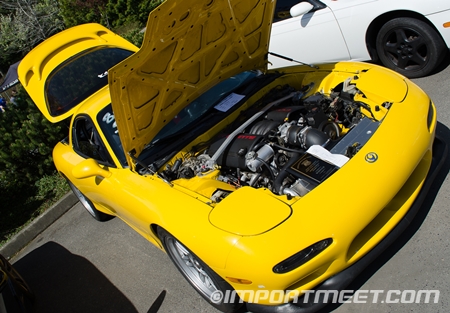 Best Street Style
Eric Bullis – 2008 Mitsubishi Evo X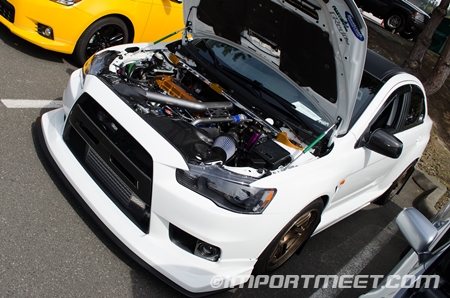 Best Euro
Nathan Stevens – 2002 Volkswagen Jetta Wagon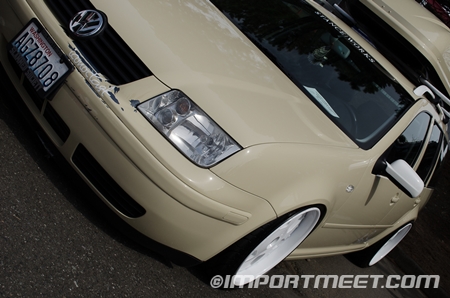 Best Japanese
Dan Nguyen – 1994 Acura NSX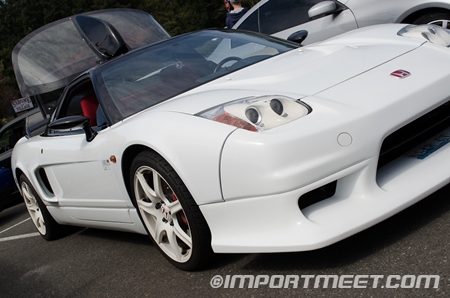 Best Other
Mike Hatch – 2005 Honda Ruckus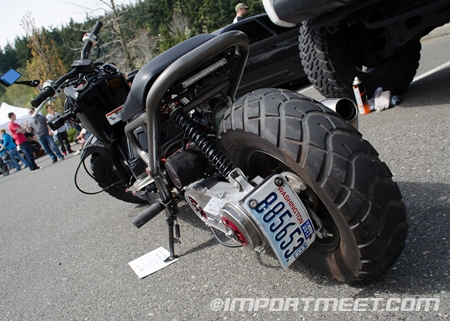 Best of Show
Duane Stevens – 1989 Toyota Supra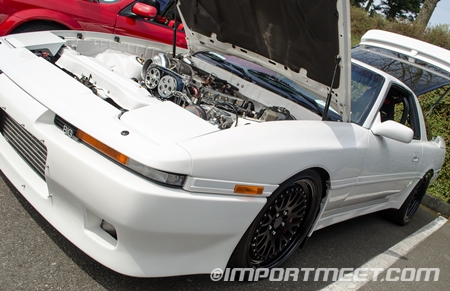 Other coverage:
Paul Whittaker
Nick and Melissa Poirier
Makara Chhim
Serena Wood
Attack Vector
Check out our picture thread in the forum.
Photo Gallery
(View pages 2 and 3 for more photos)