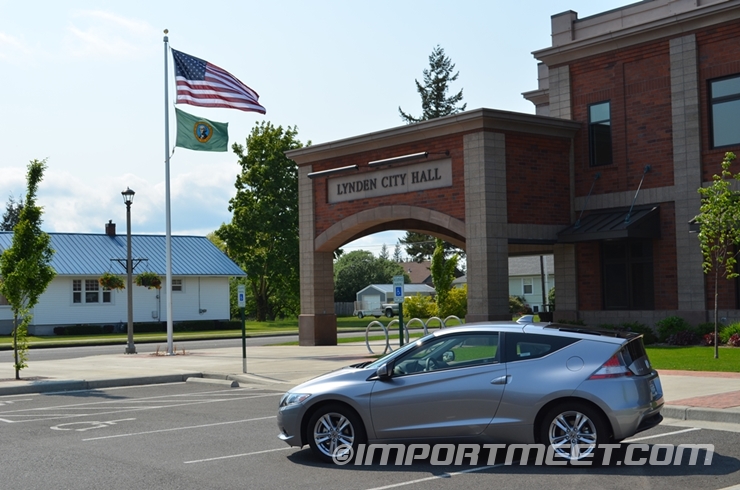 I recently had the opportunity to drive a brand new Storm Silver Metallic 2011 Honda CR-Z. When this car was first announced, along with many other Honda fans, I was ecstatic. I was quickly let down when I found out that they only planned on offering the CR-Z as a hybrid in the US. While I understand Honda's logic behind marketing the car to a younger, more environmentally friendly demographic, I think the potential for this car is huge. Had they placed a K-series in the car – even a K20 from the base model RSX – this car would have gotten a lot more interest.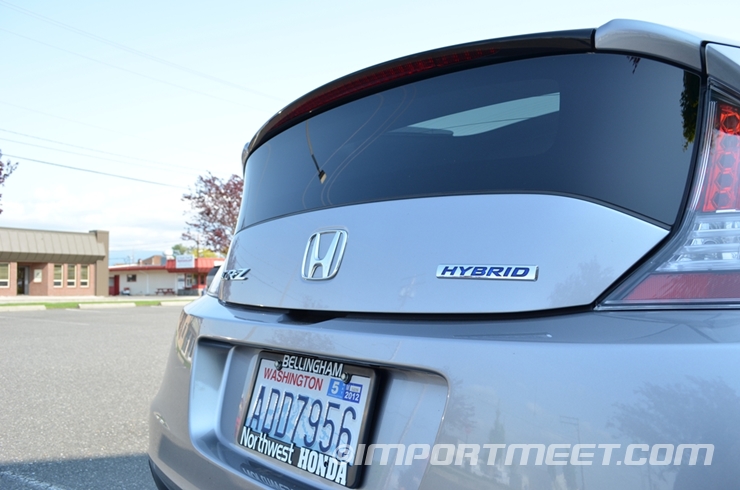 Despite the lack of a powerful engine, the 1.5L that comes with the car is actually fairly responsive. Although the engine only makes 122 horsepower and 123 lb-ft of torque, the IMA (Integrated Motor Assist) adds another 15 horsepower and 58 lb-ft of torque. This test car was equipped with a CVT and steering wheel mounted paddle shifters which make it far more interesting to drive than your typical automatic. The most difficult thing to get used to about the car is that the engine turns off when you come to a stop. This creates a slight hesitation when pulling away, but once you are accustomed to it, it becomes less noticeable.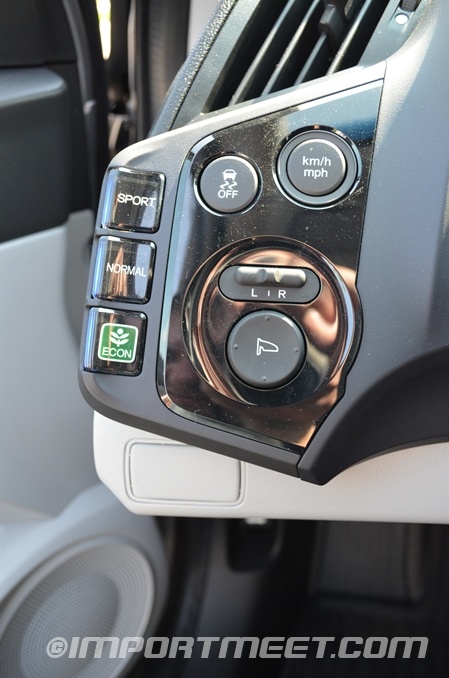 One of the more interesting things about the car is that there are three modes to choose from when driving it – Sport, Normal, and Econ. Each mode alters the driving characteristics and makes it seem like you are driving a different car. When in Sport mode, the CR-Z is responsive and has better acceleration. In Econ mode, the car is nearly powerless and can hardly get out of its own way. Normal mode has a nice balance of power and efficiency. For the everyday person, leaving the car in Normal will net great gas mileage without losing the ability to pass other cars. I can still see the benefit of Econ mode while in traffic or cruising on the highway, as in these situations responsiveness is less critical.
Honda also gives the driver far more information than in previous models of cars. The tachometer and digital speedometer is centralized in the cluster and is surrounded by various digital gauges. Viewing all of this information doesn't require taking your eyes off of the road for more than a fraction of a second as the gauges are well laid out and easy to read, even in bright sunlight.
The navigation is also easy to use and every other button that the driver would need to reach is very accessible. The material used on the seats and other interior pieces is visually appealing and feels nice to the touch. The bolstering on the seats is comfortable while still being supportive.
I would love to have a CR-Z as a daily driver or if I needed to commute long distances. While the rated gas mileage isn't incredible, in practice most cars get better fuel economy than their EPA rating. The car is comfortable, spacious, and has a decent amount of trunk space. All of the safety features found on most modern cars are present as well as the creature comforts many of us have grown accustomed to. If I ever were to get one of these, I would have a hard time not wanting to swap a K-series into the car. Honda Tuning recently did a feature on the first K-swapped CR-Z in the US and the owner coined the term KR-Z which is sure to catch on. If only Honda would get the hint a release a CR-Z Type R with a K20 engine and transaxle…
We can keep dreaming.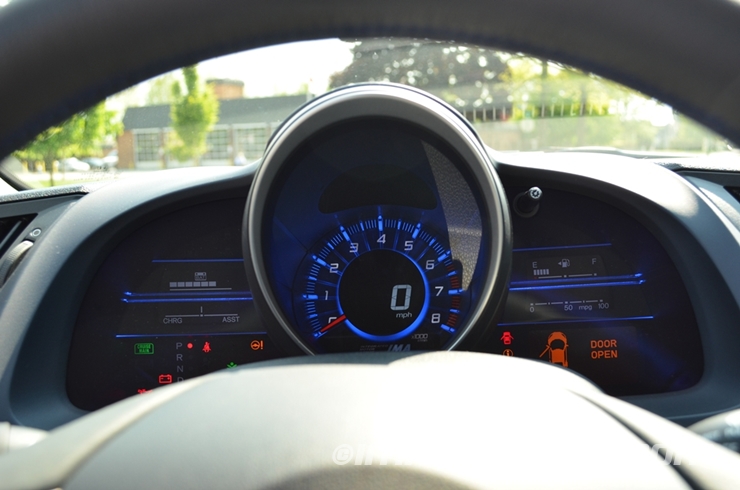 [Sources: Honda]