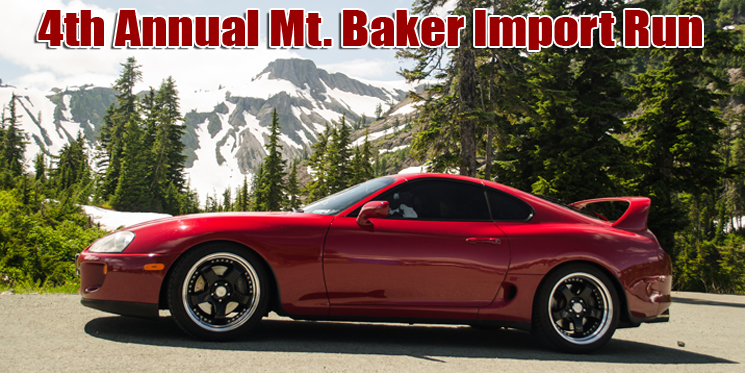 We are happy to announce that we will be holding the Mt. Baker Import Run this year! This is the fourth year that we have organized this event and it gets bigger and better every year. We had over 100 cars in attendance last year and our goal this year is to have over 150 cars cruise to the top of Mt. Baker.
When:
Sunday, July 28th 2013
Pre-Meet – Sunset Square (Cost Cutter parking lot)
1275 E. Sunset Drive
Bellingham, WA 98226
Meet at 9:00 AM – Leave at 10:00 AM
$5 Northwest Forest Recreation Day Pass Required

If you attend this event and plan on hanging out with us at the top, you will need to purchase a Northwest Forest Recreation Day Pass. They can be purchased online or at any REI store. They are also available on site, but you will have to stop to buy one on the way. The cost is $5 and will also allow you access to Artist Point if it's open. If you do not purchase a pass, you risk getting a ticket from the Park Rangers. By purchasing this pass, you are supporting the National Forest and the upkeep of the restrooms and area we use for the event.