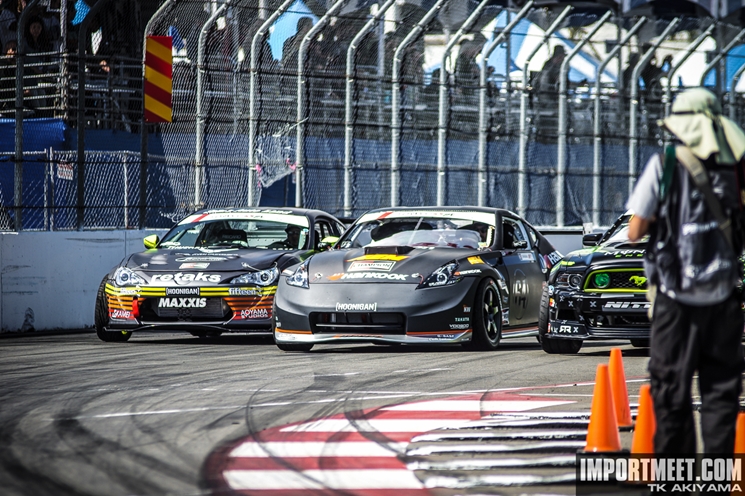 Check out our Offset Kings car show coverage from round 1 at Long Beach, CA.
Prior to last weekend, the only Formula Drift event that I had attended was at Evergreen Speedway in Washington. Sitting behind a computer screen watching the live stream of all of the other rounds, it has been impossible for me to get a feel for any of the other tracks. I wasn't aware until I showed up in California that large portions of Long Beach are transformed into the Toyota Grand Prix racetrack with concrete barriers and chain link fences. Formula Drift uses a small section of the Grand Prix track for round 1 of their championship series.
Photos and video by TK Akiyama. Text by Matt Haugness.