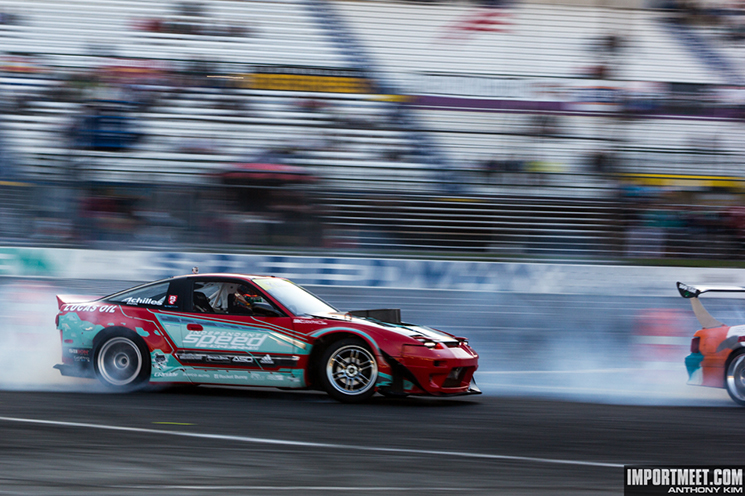 DriftCon Afterdark, a spinoff of our Afterdark show that was previously held at VLEDS' headquarters in Bellingham, WA was held at Evergreen Speedway on September 27, 2014. It included a 3/8 Tandem Competition, Team Tandem Competition, Hoon-off (rolling burnout competition), car show, VIP parking area, and meet.
Photos by TK Akiyama and Anthony Kim. Text by Matt Haugness.
Unlike the first DriftCon in May that was paired with a round of Pro Am competition – DriftCon Afterdark was a standalone event with a $1000 purse for first place. Prior to the event, we decided on using the 3/8 layout from round 5 of the Pro Am competition that was held a few weeks prior. Drivers enjoyed the layout and it allowed for a larger selection of cars instead of just Pro Am 5/8 cars.