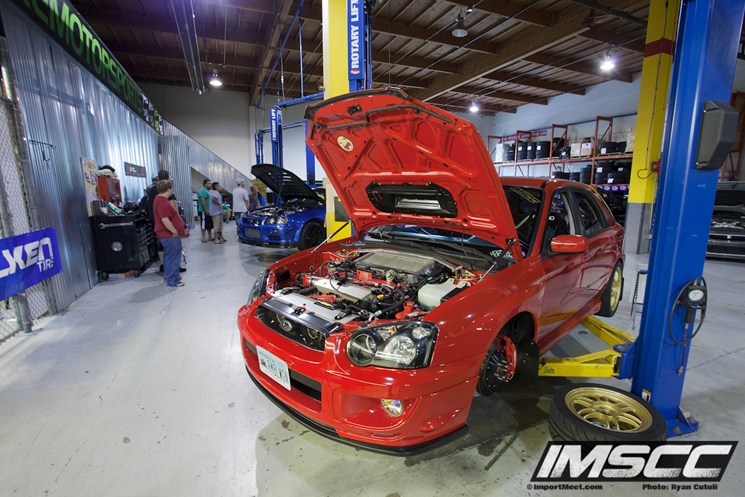 The end of the second day of the Import Meet Street Car Competition was broken into two categories: Build Quality/Fabrication and Car Show. A quick reference guide for the competitors can be found here.
Photos by Ryan Cutuli, Randy Montgomery, and Nick Poirier. Text by Matt Haugness.
Build/Fabrication Quality

After finishing the morning part of day two, the competition moved to Speedware Motorsports in Redmond, Washington. Here the competitor's cars were put on lifts and judged on the quality of their build and fabricated parts. Speedware Motorsports is known for having one of the nicest shops in the Pacific Northwest and a highly skilled staff. Kelly Campbell (their service lead) has been a huge supporter of the IMSCC since the start and was happy to spend his evening judging the cars with the help of his coworker Rob Blundell.