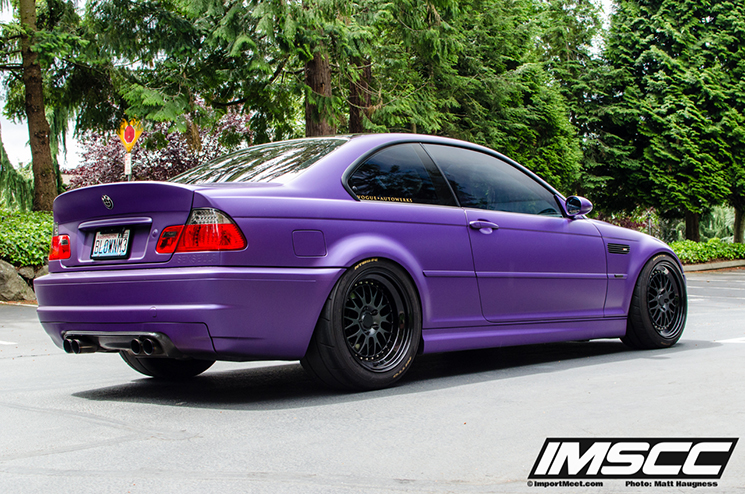 We're happy to introduce Andy Nissen-Barber as the first competitor in our 2014 Import Meet Street Car Competition. The IMSCC is an event that will compare some of the best import cars in multiple categories (drag racing, autocross, dyno, car show, etc.) in August 8-10 in Seattle, WA.
Other competitors will be announced leading up to the competition so be sure to check back regularly. Join the Facebook event page for notifications.
Sometimes second chances come around in car ownership. The car you see on this page is actually the second E46 M3 that Andy Nissen-Barber has owned. Around 4 years ago he began building his first M3 after starting his career in the automotive industry. The car was mildly built and Andy used it as a daily driver. Unfortunately, the build was stopped short since it was totaled when another car hit him in the middle of an intersection.
Text & photos by Matt Haugness. Video by Dustin St. Hilaire (Jessup Visual Works).
Watch BMW M3 Turbo on YouTube.