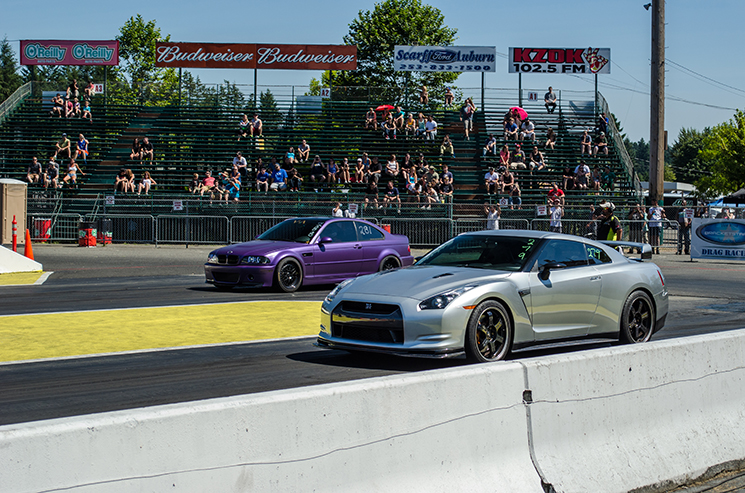 The third and final day of the Import Meet Street Car Competition was made up of a single category – drag racing. A quick reference guide for the competitors can be found here. Read all about how the IMSCC scoring system works here.
Photos by Anthony Kim and Matt Haugness. Text by Matt Haugness.
Drag racing – the final portion of the IMSCC was held on the last day of the event at Pacific Raceways in Kent, WA.
Drag Racing
Going into day three, Andy Nissen-Barber with his 2002 BMW M3 was in first place and 81 points ahead of Dan Nguyen in his 2010 Nissan GT-R. This meant that Andy needed to get a DNF or an incredibly slow time and Dan would have to place first for the standings to change.