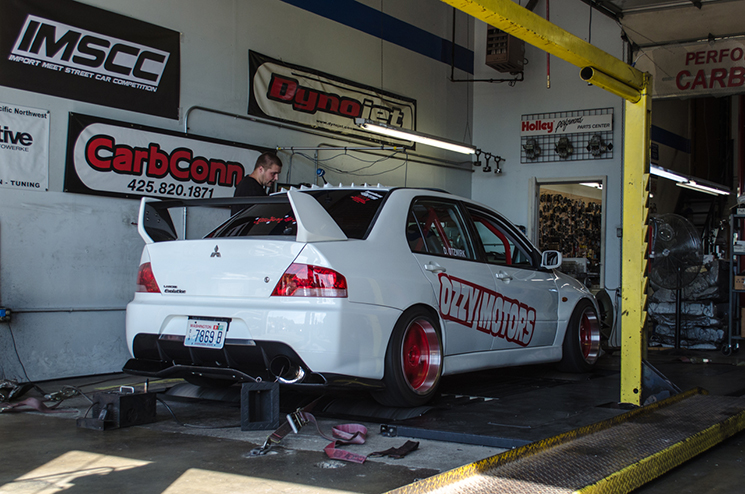 The first half of the first day of the Import Meet Street Car Competition was broken into three categories: Peak Horsepower, Power Delivery, and Retail Price. A quick reference guide for the competitors can be found here. Read all about how the IMSCC scoring system works here.
Photos by Dominic Wilkerson, Anthony Kim, and Matt Haugness. Text by Matt Haugness.
Peak Horsepower
The 2014 IMSCC began at Carb Connection in Kirkland, Washington on Friday, August 8, 2014. Carb Connection has an in-ground AWD Dynojet dynamometer that was well-suited for the variety of drivetrain configurations in the group. The goal with the peak horsepower category was to award the maximum amount of points to the car that made the highest horsepower.