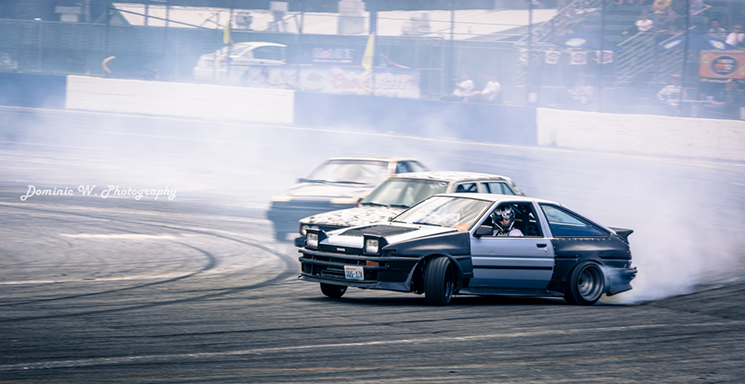 Team Tandem registration for DriftCon Afterdark is now open!
Teams of three will battle for a large cash prize on the Evergreen Speedway 3/8ths track.
A maximum of 12 teams will be allowed to compete in the DriftCon Afterdark Team Tandem Competition. Teams will have to qualify in the top 8 to move on to the elimination part of the competition. Once in the top 8, teams will battle against each other (one after the other) to see which team can execute the best overall run. Teams will be judged on how closely they can follow the same line, proximity with each other, and style.
Coming up with a unique team name is encouraged. Team members are expected to visually coordinate with each other in some way. Since this is a night event, we recommend coordinating with lighting modifications as well.
Prize money will be determined by the number of teams competing.
Prize Payout Example:
1st: $1000
2nd: $500
3rd: $250
Note: Example shown above is based on 10 teams competing. The payout will increase or decrease based on the number of teams competing.