In the last post I introduced you to the car I've owned for the last 8 years. In this post I'm going to show you my current summer wheel setup.
Washington State is known for having unpredictable winters. Some winters it just rains for 3 months out of the year. Others it's freezing from January through March. With my S2000 being my daily driver since I've owned it – I've been forced to run all seasons for the winter (I don't drive it in the snow or freezing conditions). My stock painted black AP1 wheels that I showed in the introduction post are my winter setup.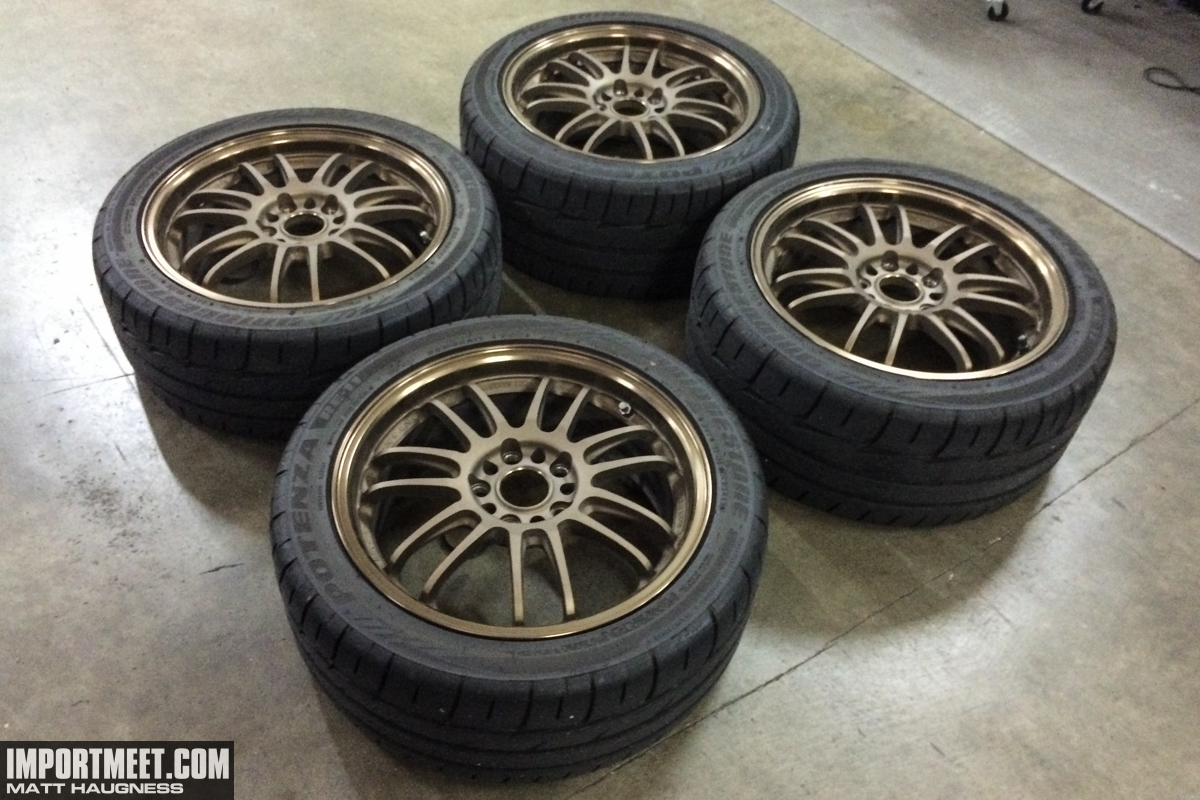 When the warmer temperatures arrive around April I swap my wheels and tires out for my summer setup. I've owned these wheels for about 4 years and have kept them in great shape. The wheels are Volk Racing RE30 in safe fitment S2000 sizes. This means that they are 17×7.5 +50 front and 17×9.0 +63 rear. While this might seem like crazy offset to some readers not familiar with an S2000, they are very similar in design to a Porsche in that they place the hub of the wheel incredibly far out to maximize stability through the use of long control arms. Rays originally designed this exact fitment of wheels for S2000 owners wanting to increase tire width without rolling their fenders and quarter panels.
Early AP1 S2000's (00-01) are equipped with a massive rear sway bar so it's important to keep the factory stagger to maintain safe handling characteristics at the limit. Stock AP1 stagger is 20mm (205 front and 225 tires in the rear). With these wheels I'm able to run 225 tires up front and 255 in the rear (30mm stagger).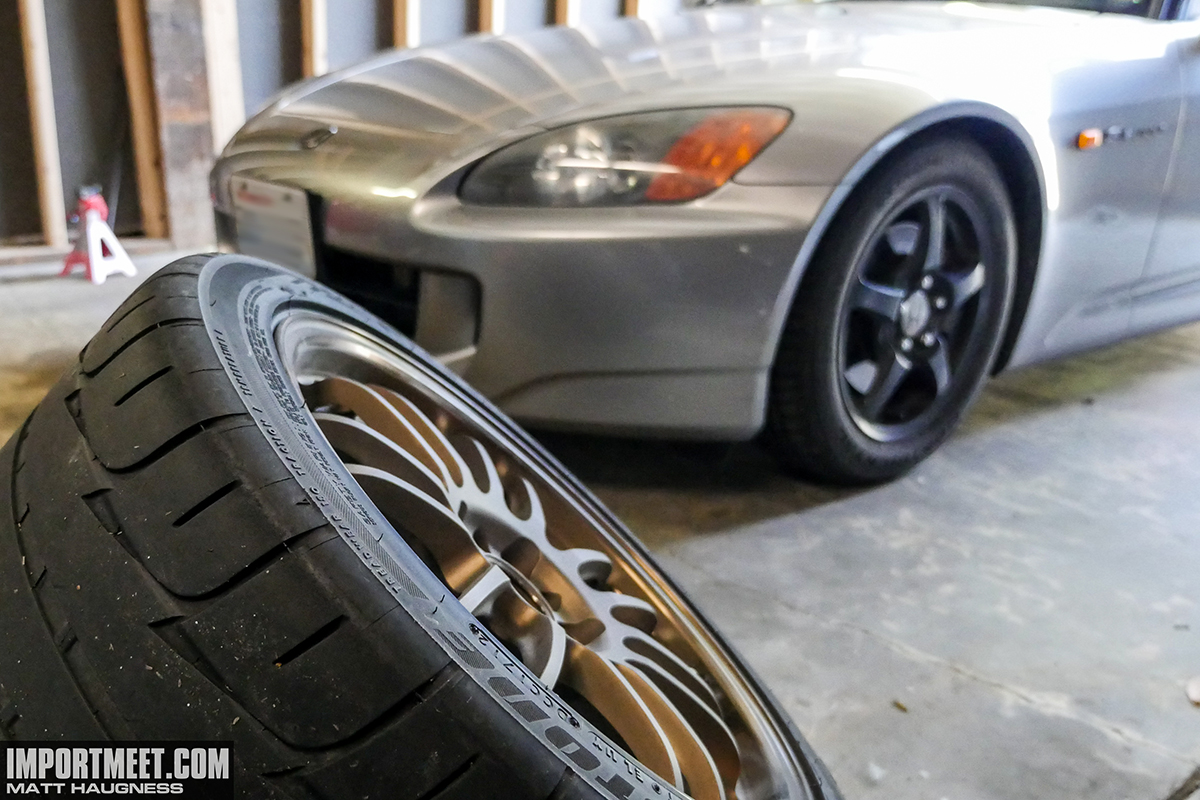 I was originally very happy with the factory Bridgestone Potenza S-02 tires (even though they were 7 years old when I bought the car). They were a pretty sticky compound for the time, road noise was fairly low, and they had decent wet traction until the last thousand miles of their life. This prompted me to go with Bridgestone again but their Potenza RE01R tires. I ran them at multiple autocross events and was very happy with how they performed. They were significantly better than the stock tires and I ran them until they were discontinued.
Currently I'm running Bridgestone Potenza RE-11 tires. They are the previous generation of their top Extreme Performance Summer tire and on my next set I'll jump up to the RE-71R – the current top tire in the category among all tire manufacturers.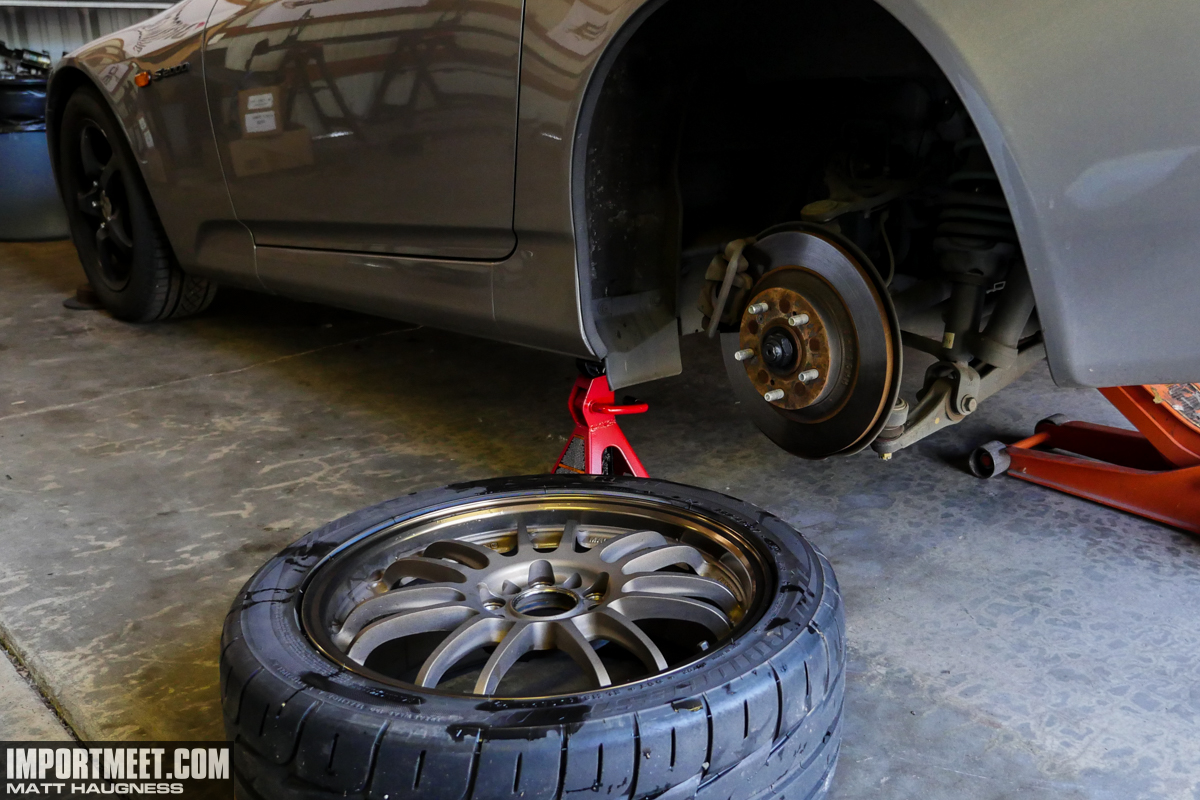 As you can see the condition of these wheels is incredible despite being 6-7 years old. I've been very careful not to curb them and the Rays bronze finish has held up well.
For lug nuts I run the Rays Duraluminum M12x1.25 black lugs. This is my second set as the finish on my original set started to wear down after multiple years of use. What's unique about these lug nuts is that 4 out of the 20 are a unique locking lug nut. Instead of being the standard 6-sided 19mm shape, they are 7-sided and have a slot in them. This locking lug requires the use of the provided Rays lug nut key.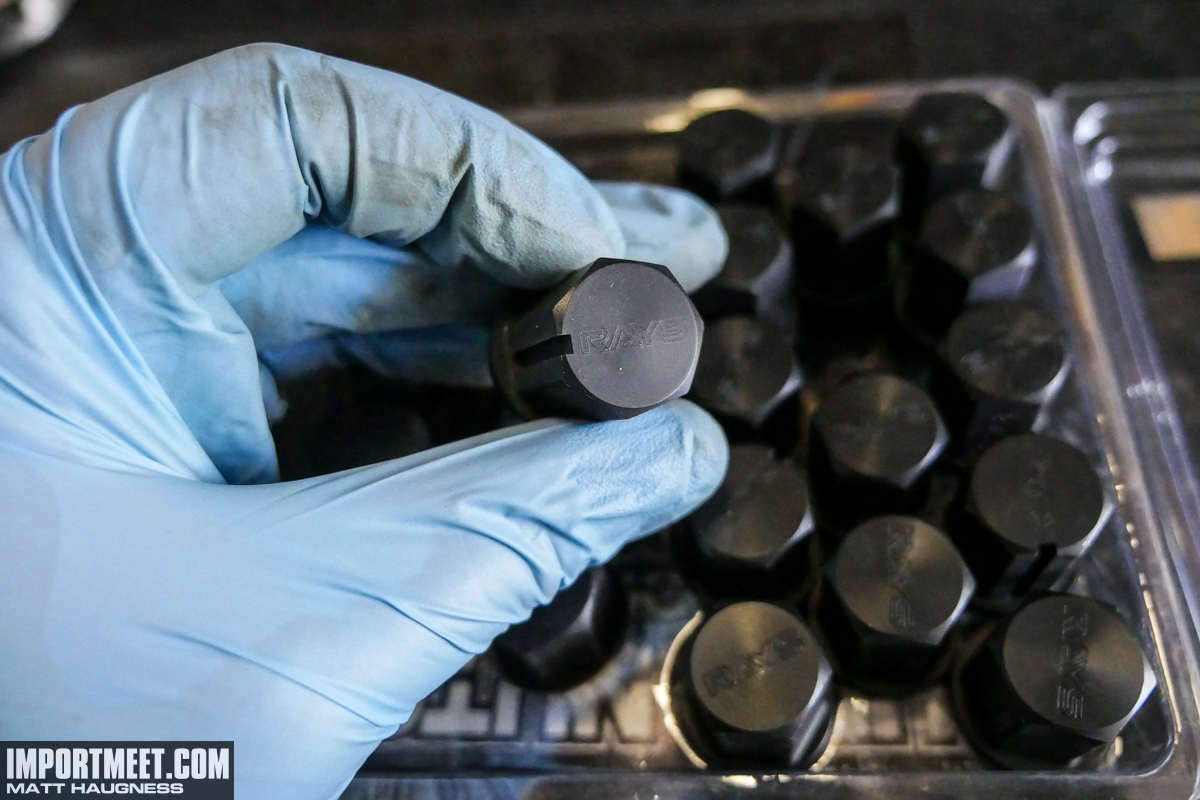 The shock load of air tools can negatively affect the material structure so I'm extra careful to only use hand tools and my torque wrench to tighten them. I'm also careful to only tighten the lug nuts to a recommended torque spec of 80 ft-lbs to prevent damage to the threads or stretching of the studs.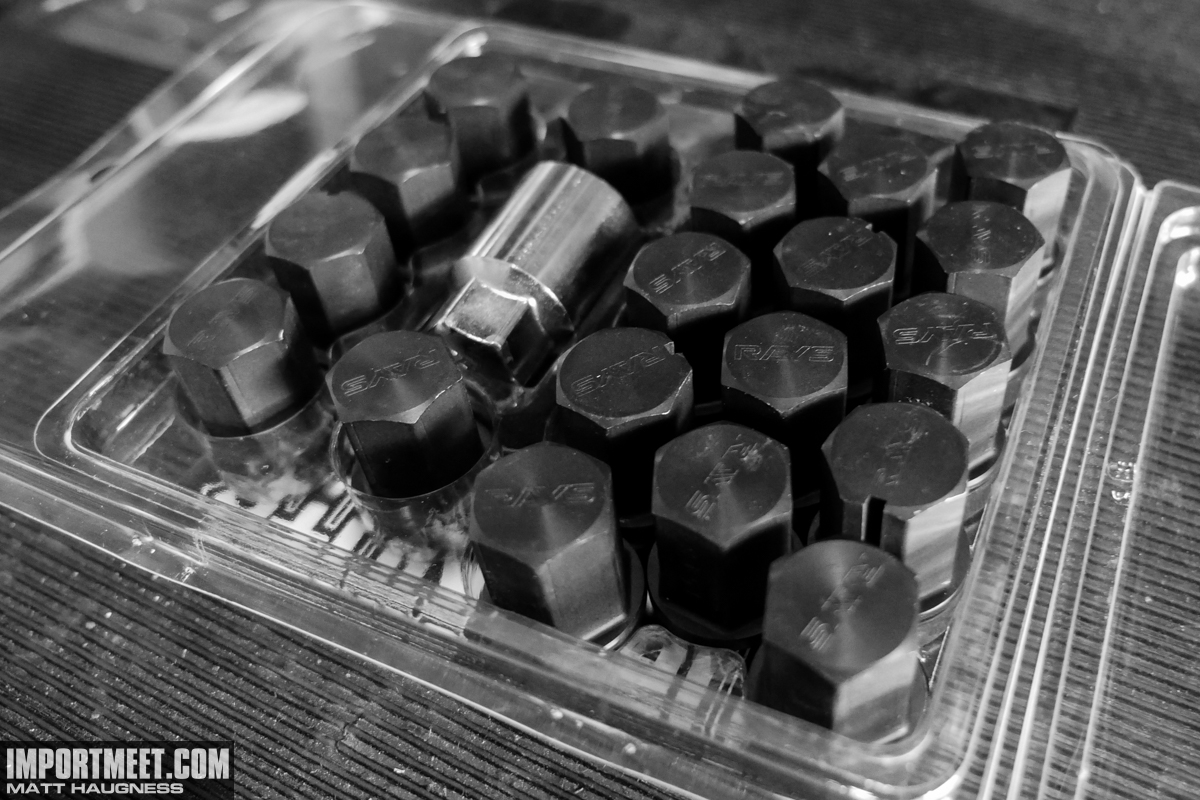 You may be asking why I'm not running center caps. I've tried multiple versions of center caps but can never replicate the look of dark center look of the painted black hub centers. Rays recently came out with a simple dark version of the center caps so I may give them a try to clean up the overall look.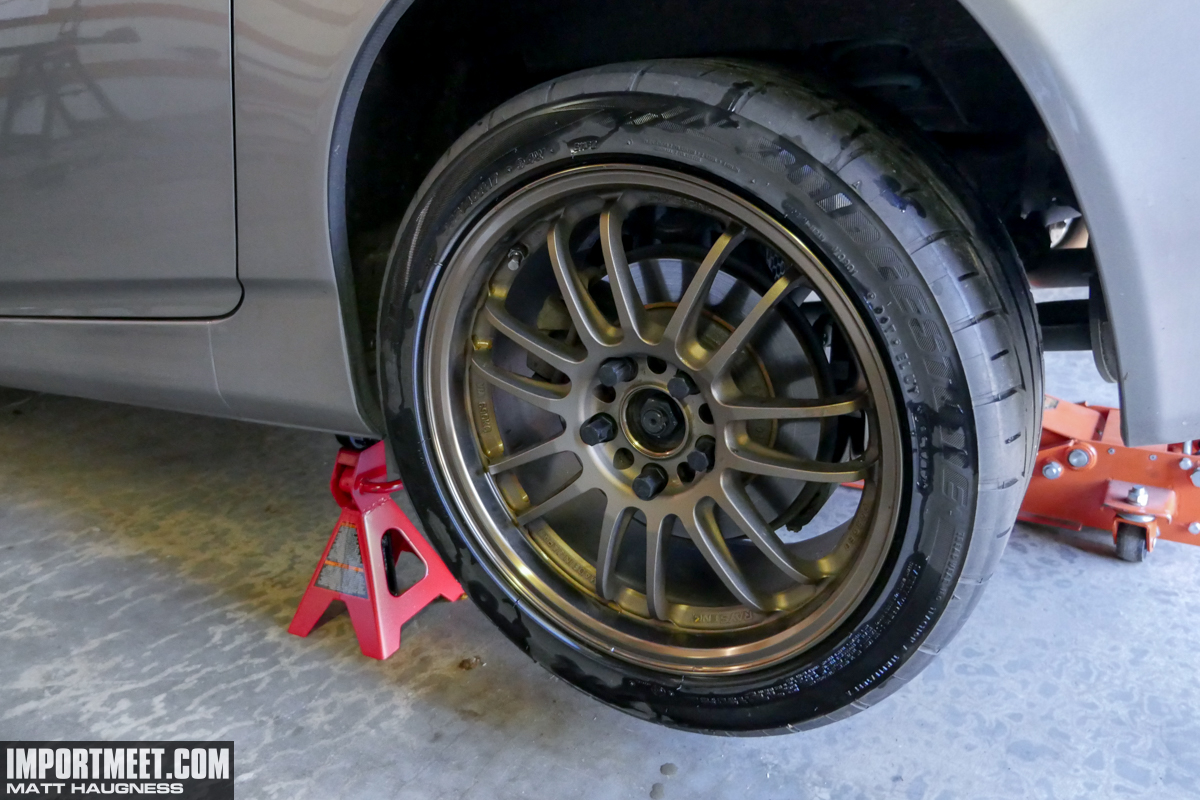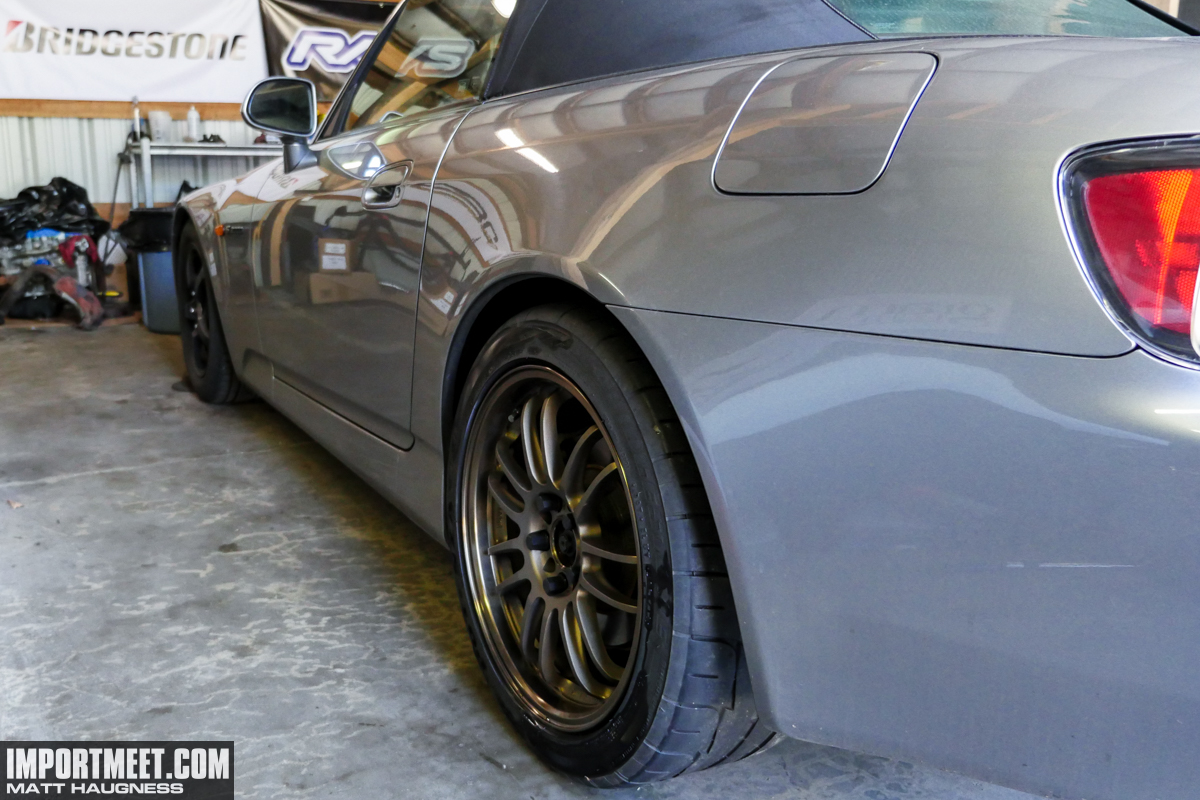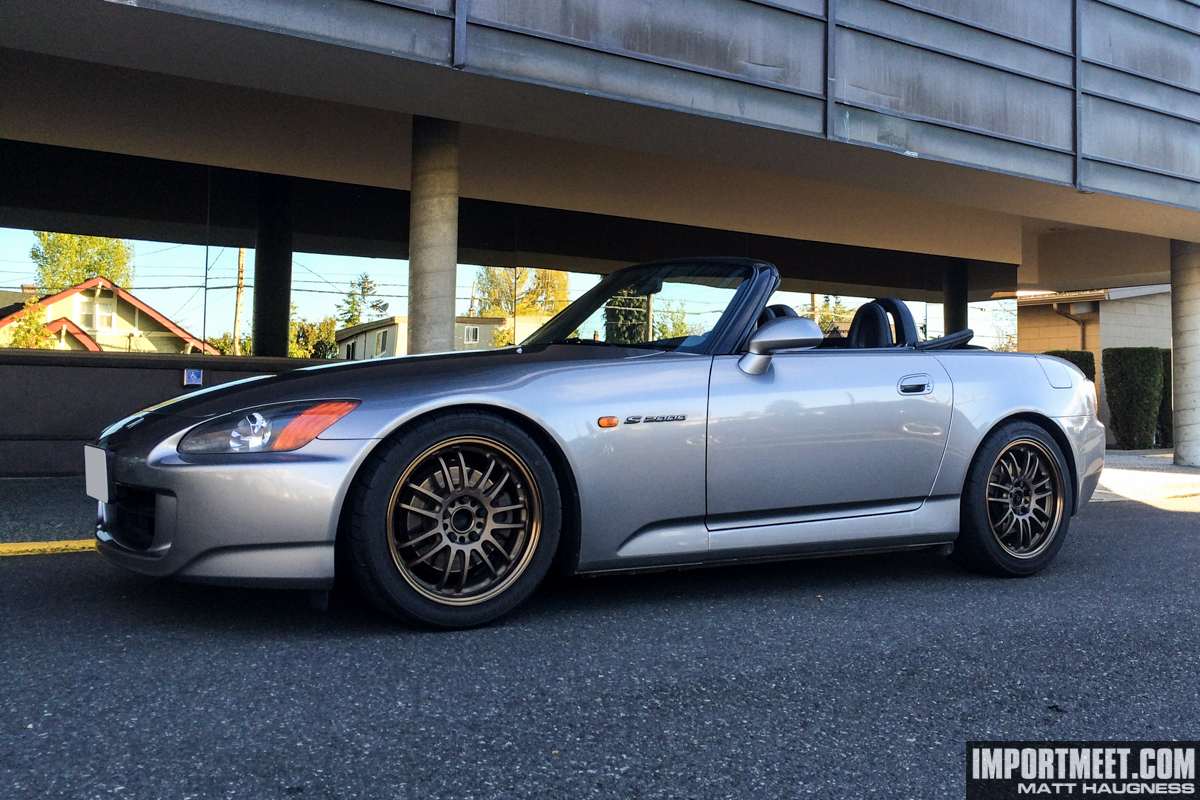 While I still love these wheels I have been considering upgrading to something different this winter. I'll run this set for another season and get my remaining miles out of the tires. I'll be sure to update with an article when/if I do pull the trigger on an upgrade. A few options are swirling currently – all authentic JDM wheels as I firmly believe in supporting the companies producing lightweight and unique designs.
In the next couple of update I'll be sharing some necessary maintenance upgrades.