Four years! That's how long it has been since we took over this annual tradition and every year it gets bigger and better. It's the kick off to the show season in the NW and we're glad to partner with Triple XXX Rootbeer to host it.
Photos by Wicked-West.com.
There are so many variables that come into play with hosting an event this large but with the help of our volunteers, sponsors, and the local community it becomes easier to organize each time.
For 2016, the weather forecast called for thunderstorms starting at 8am in Issaquah. Thankfully, this didn't happen but we did have rain, sun, and hail throughout the day. Once the downpour started 1pm the venue started to clear out.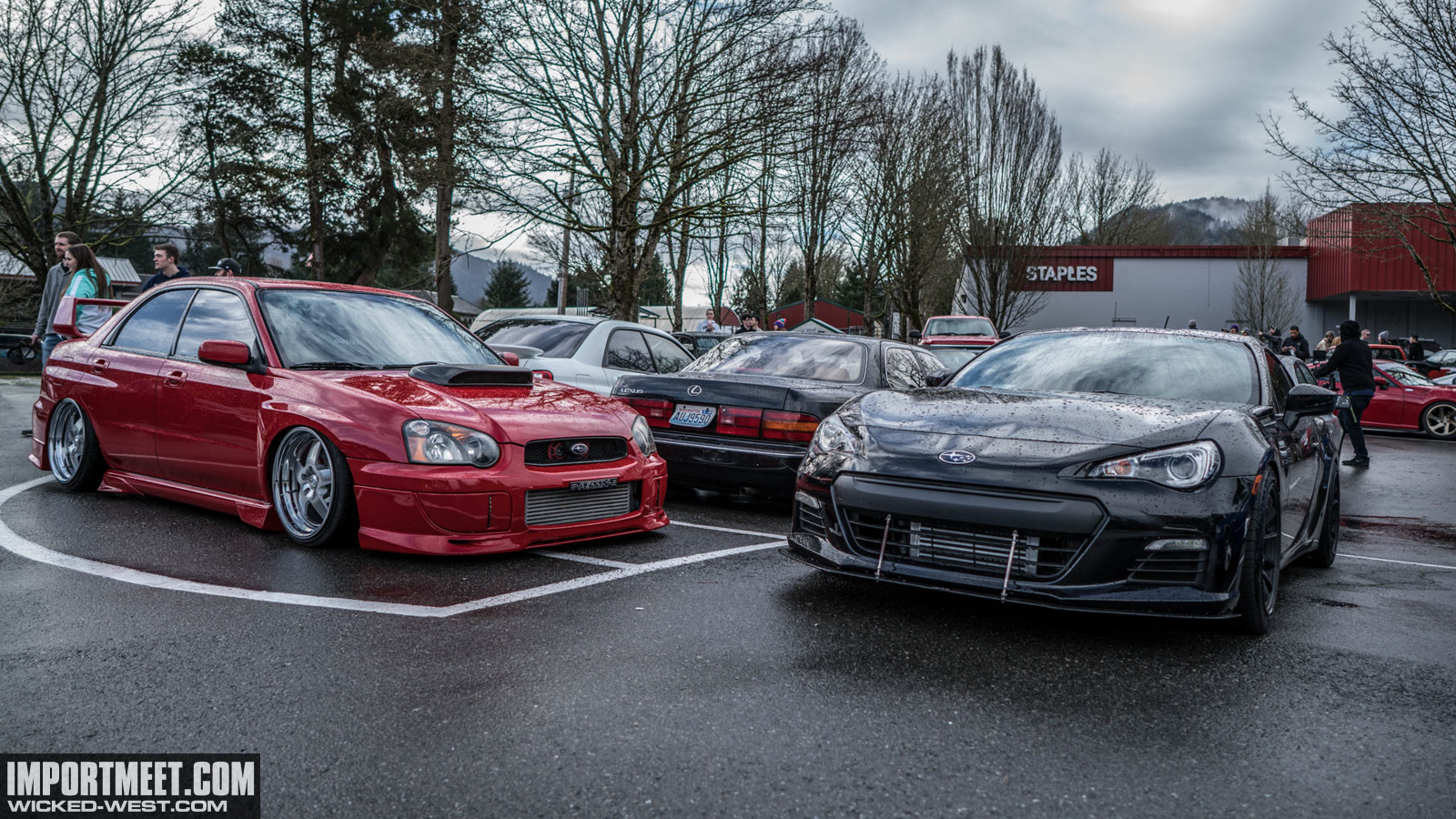 Attendance was estimated to be the same or larger than the 2015 XXX Import Meet.
Special thanks to the City of Issaquah, our off-duty police officers, the businesses surrounding Triple XXX Rootbeer, and the Sunset Hiway Cruisers Car Club for helping us manage the event.
Missed out on XXXMEET16 stickers? They're available on our online store.
We also wanted to thank our sponsors of the XXX Import Meet:
Xtreme Motorworks
StanceWars
Meister Werks
Wraps N Gadgets
Video coverage:
More coverage:
RangerRingor Foto
StanceWars
Panty Heist
Mazda Life Photography
O.R. Photography
Pacific Northwest Car Culture
Micaiah Gray
More Skids
Johniwanna
EyeCapturing Photography
Adrian Tasch Photography
Zach Bryant