It wasn't until I received a comment on the last blog post following Project LSX-7 asking if the project was abandoned that I realized that it's been nearly 2 years since I posted an update on the project. Yikes!
A lot has happened in this time – none of which is particularly interesting for the project. For the last two years I've been crazy busy holding events and creating videos following an epic build (Chris Jeanneret's K24 Turbo S2000) all while maintaining a full time job. I also recently got married to my girlfriend of 7 years. Needless to say, this project has been on the back burner during this time period.
While I'll admit I haven't spent a lot of time on the project in this time, one of the major issues I've been focusing on is vibration at speeds in excess of 50 mph. It's not horrible but it doesn't feel right especially when compared to the smooth ride of my Honda S2000. I've rebalanced the driveshaft, removed the custom front diff mount brace (in favor of a pinion snubber mounted above the front of the differential), and balanced the wheels/tires. None of which completely solved the issue. I'm starting to think it's the differential itself. Some of you may have remembered that I swapped the entire rear subframe and differential from the Turbo II parts car. Maybe it's time for a rebuild?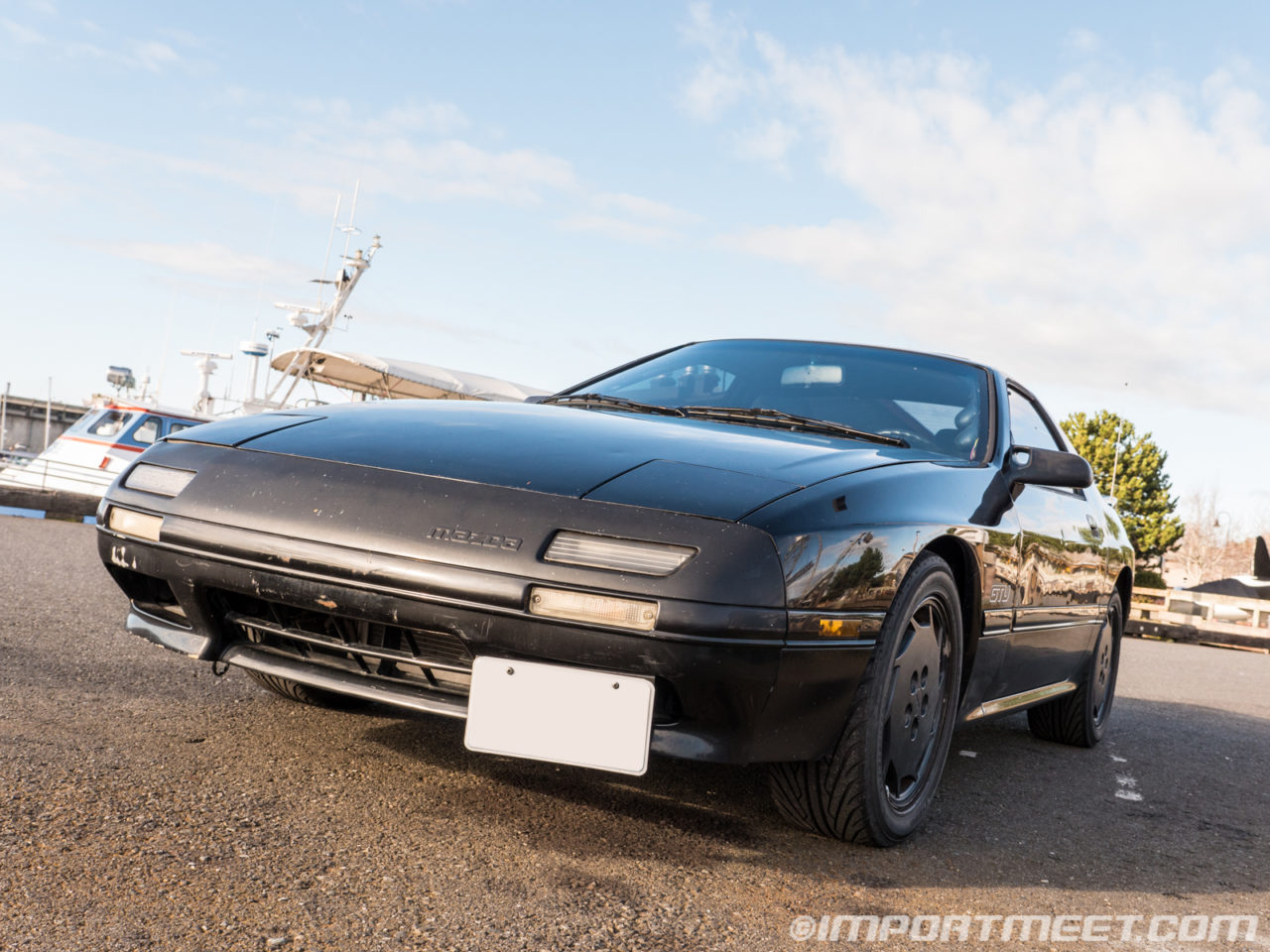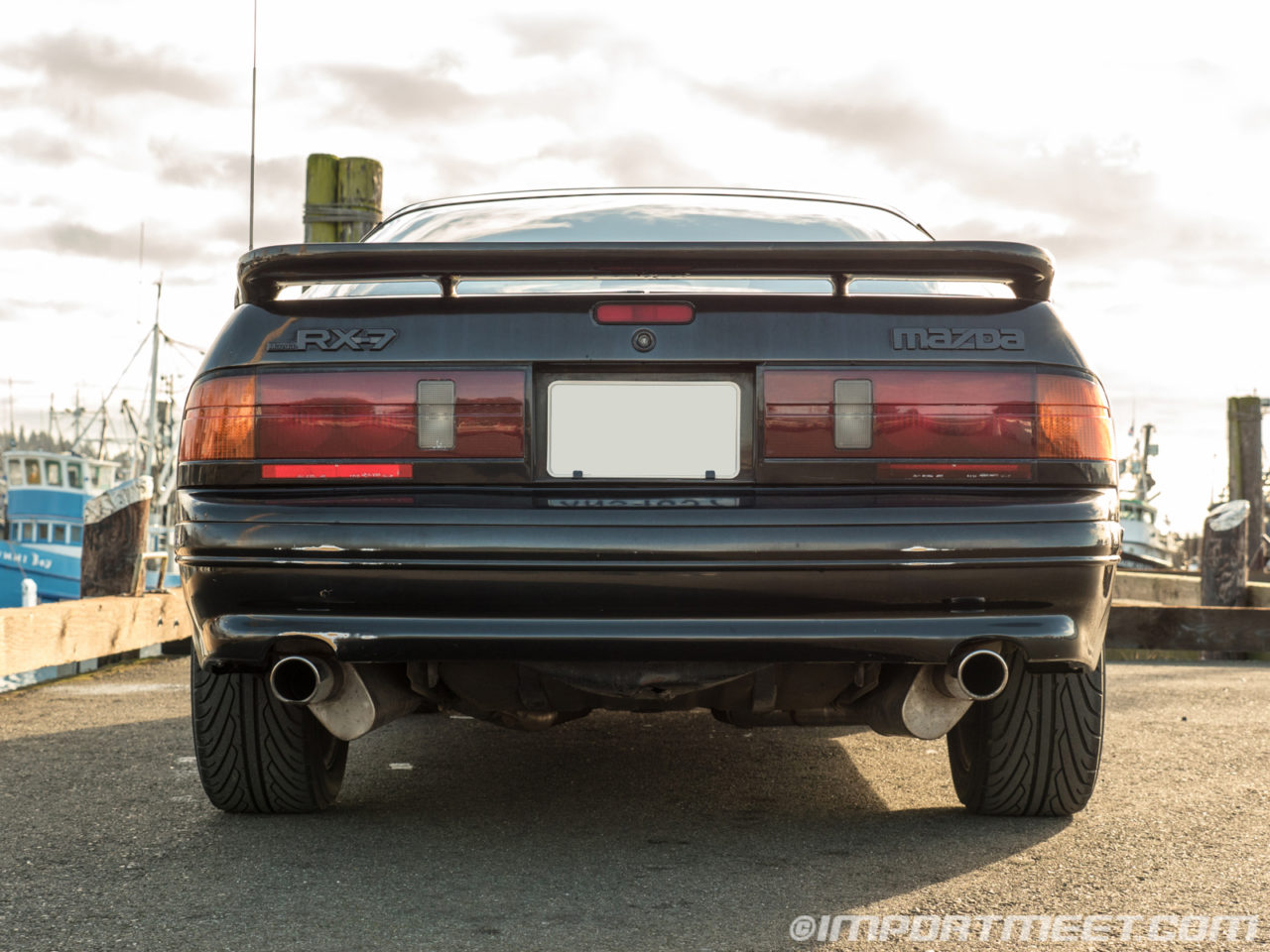 The car is still fully driveable though. In the last post I went over how I swapped the speedometer with one from an Acura Integra and rolled back the odometer. The primary reason for this was so that I could keep track of how many miles I put on the car since the swap. In the last two years I've put over 1,100 miles on car. This is a decent amount considering I haven't gone on any long trips.
During this time I've also done a few minor modifications.
Removed the red pinstripe
Installed S4 Turbo II aero mirrors
Removed the purple 90's tint and re-tinted the windows 20% all around
Installed a basic head unit with one speaker
Mounted the from license plate with an eBay bracket (after almost getting a ticket for no front plate)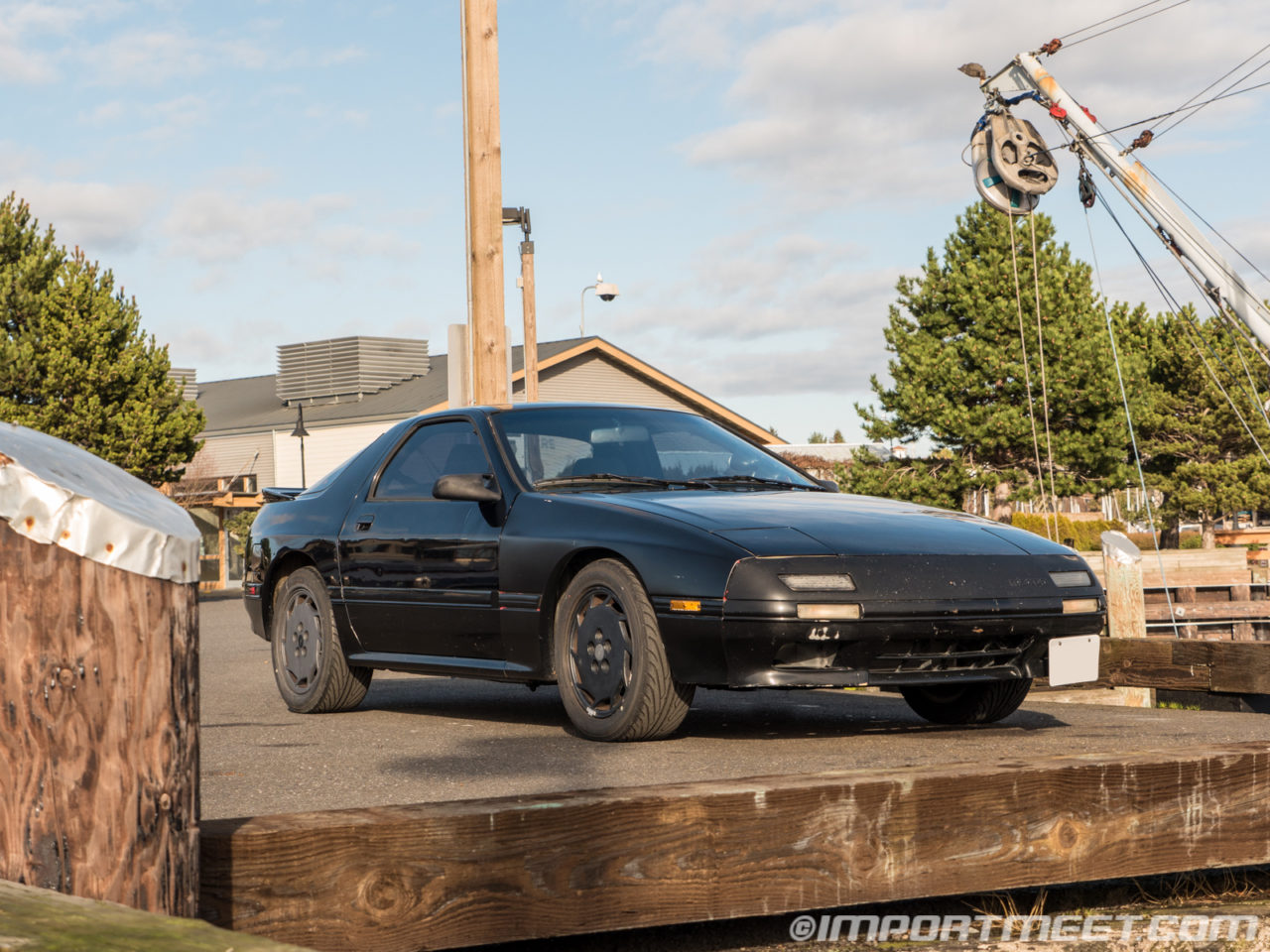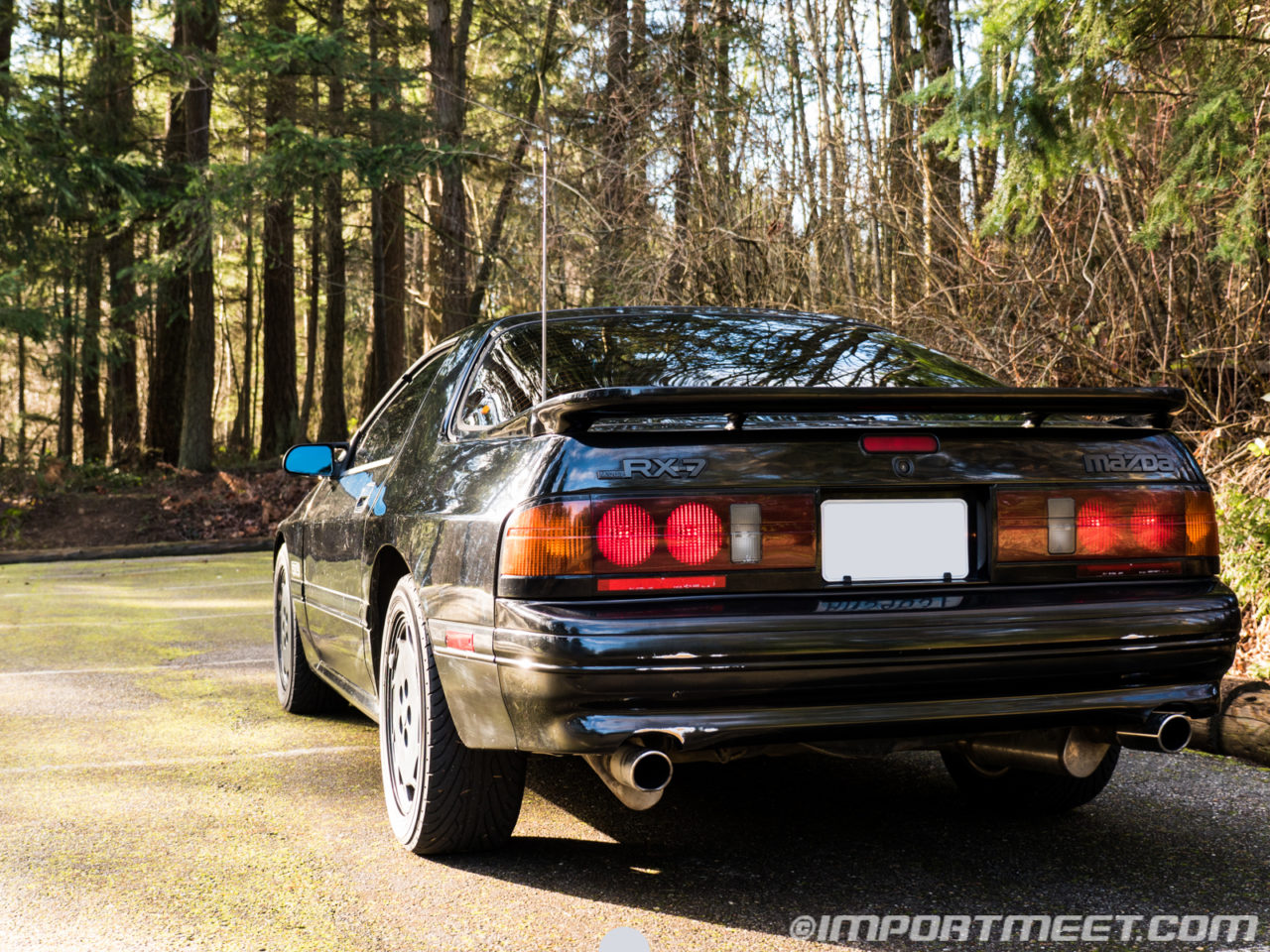 I'm happy to say that I'm at a good point financially/time wise and I will be continuing the build very soon. Here's just a brief preview of what I have planned for the car over the next few months:
Wheels and tires. I picked up a FREE set of 17″ 255 Dunlop Direzza Star Specs from a fellow IM member and I can't wait to mount them on the wheels I have picked out
Coilovers
Bushings and other suspension components
Body/aero modifications
Vinyl wrap
Intake, larger throttle body, and intake manifold – I can't wait to share what I have planned!
Clean up the engine and chassis wiring harnesses
Rear differential rebuild/upgrade
These are the main modifications I have planned but another big change is that I will be covering all of this in video form along with the standard photo/text posts. The Import Meet YouTube channel has grown considerably in the last two years and I think the subscribers will be excited to follow this project. Look for a video intro going over the entire build so far in the very near future.
Previous posts about Project V8 RX-7:
Update 17 – Battery Tray – Intake – Exhaust – Gauges
Update 16 – Cooling System & First Spin of the Drivetrain
Update 15 – Clutch Master Cylinder Install
Update 14 – T56 Transmission and C4 Driveshaft Install
Update 13 – First Start
Update 12 – Stage 1 Fuel System
Update 11 – Rear Subframe Modification and Bushing Install
Update 10 – S4 Turbo II Parts Car
Update 9 – L33 Modifications and Preliminary Install
Update 8 – Ronin Speedworks LSX Mount Kit
Update 7 – Improved Racing Oil Pan Baffle Install
Update 6 – Parts Engine Teardown
Update 5 – 5.3L Engine Purchase
Update 4 – The New Shop
Update 3 – Drivetrain Choices
Update 2 – Interior and Wiring
Update 1 – Engine Bay Preparation
Introduction to the Project