It was hard to pinpoint exactly what it was about these two Liberty Walk cars that drew crowds all week during the 2013 SEMA show. It may have been the fact that they took two of the most revered supercars and cut their stock wheel arches to fit aftermarket overfenders on. It could have been that they opted to leave the overfender fasteners exposed rather than molding them into the factory panels. Whatever it was, these two LB★WORKS cars stood out from so many other builds at the 2013 SEMA show.
Photos by Matt Haugness and Kyle Gunst. Text by Matt Haugness. Video by RK Films.
Watch the Liberty Walk SEMA 2013 video on YouTube.
The Liberty Walk GT-R was located front and center at the Toyo Tires booth. The Platinum VIP CSD adjustable ride height system that the car was equipped with allowed it to be slammed to the show floor. Its wheel wells were filled perfectly with 20" Forgiato Maglia wheels and Toyo's Proxes tires. The interior was upgraded with custom Newing leather seats accented with the LB★WORKS logo in multiple locations.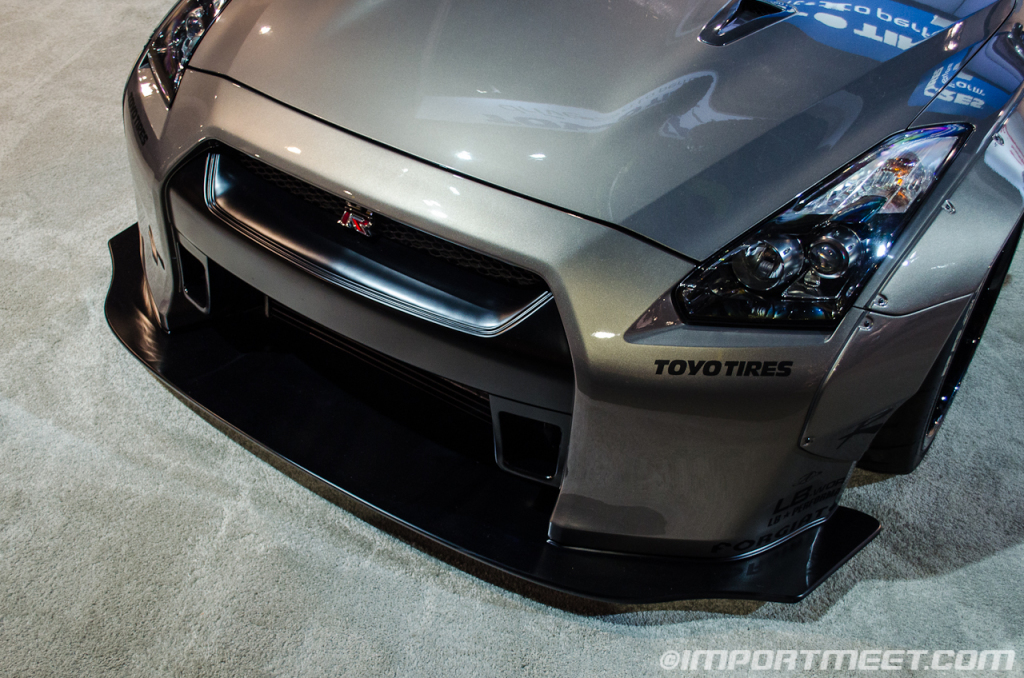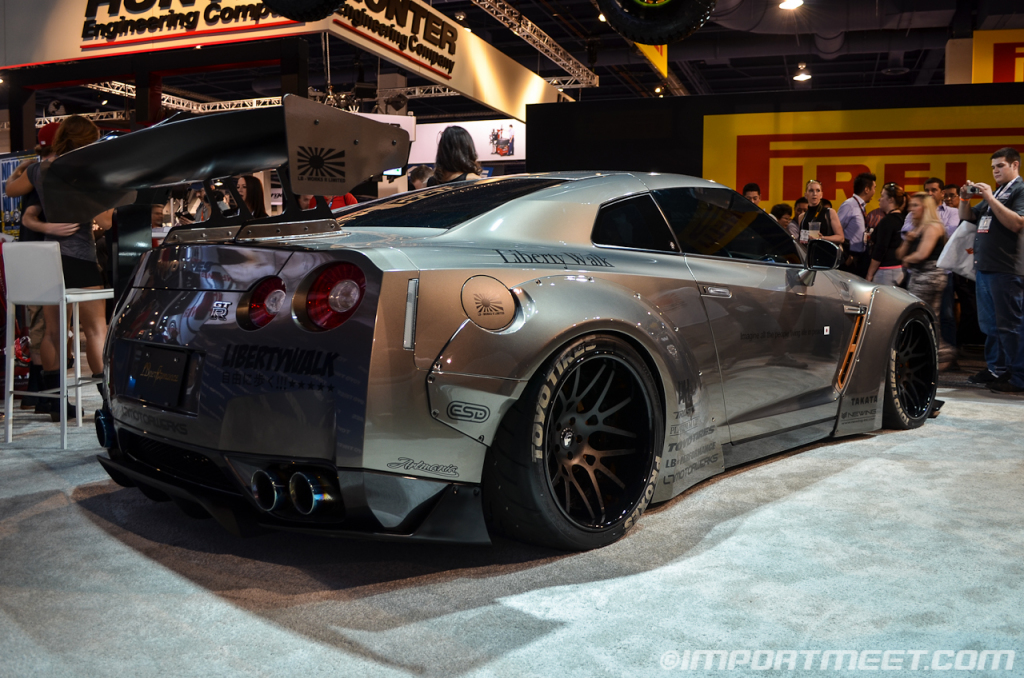 The team at Liberty Walk kept the performance modifications light by going with a Trust intercooler, air filters, blow-off valves, front pipes, center pipes, exhaust and a re-flashed ECU. It was obvious that the focus of the build was to show off their unique aero mods so it wasn't a surprise that they didn't extend more of it into the engine bay.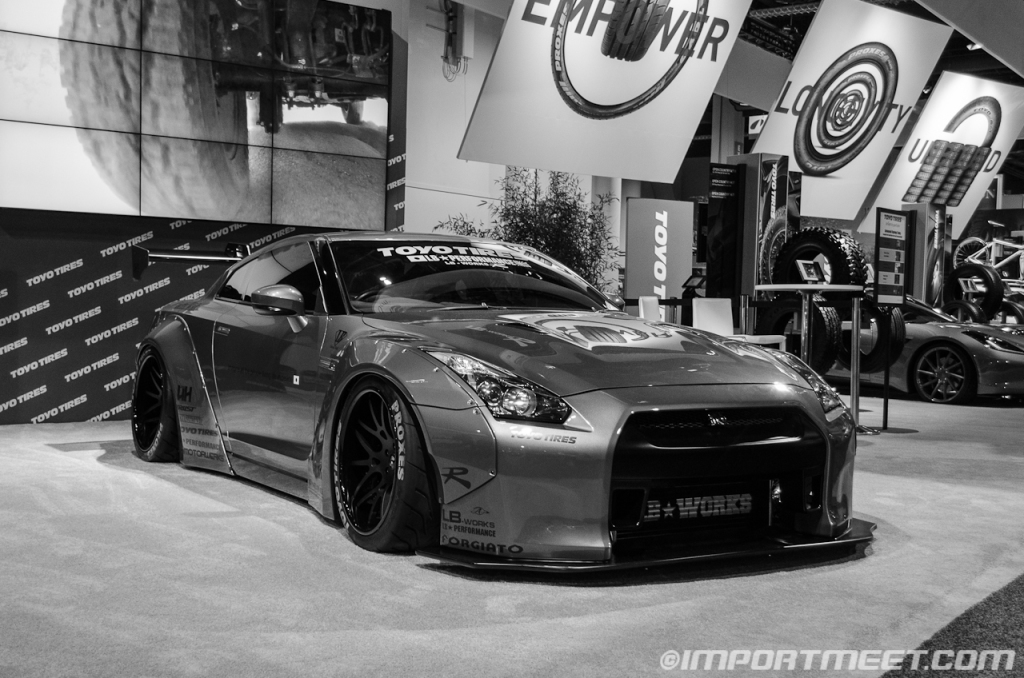 Just a short walk down to the Nitto Tire booth, the Liberty Walk Ferrari 458 Italia was positioned on a raised stage surrounded by glass. Covered in the very similar color of paint as the GT-R, the sharp lines of the 458 were perfectly accentuated with the massive custom overfenders.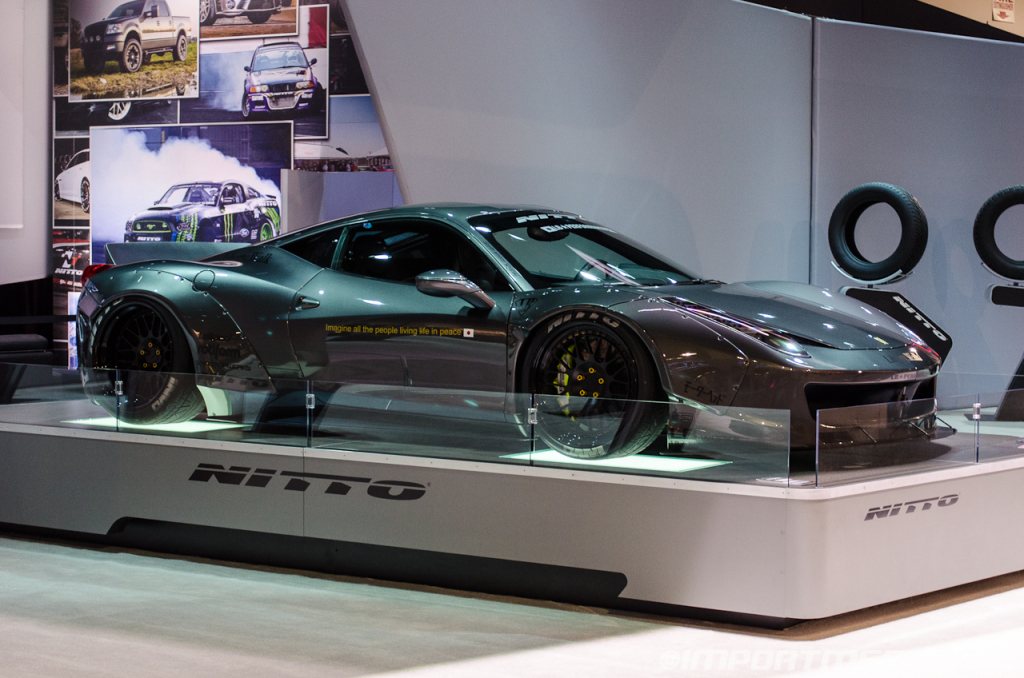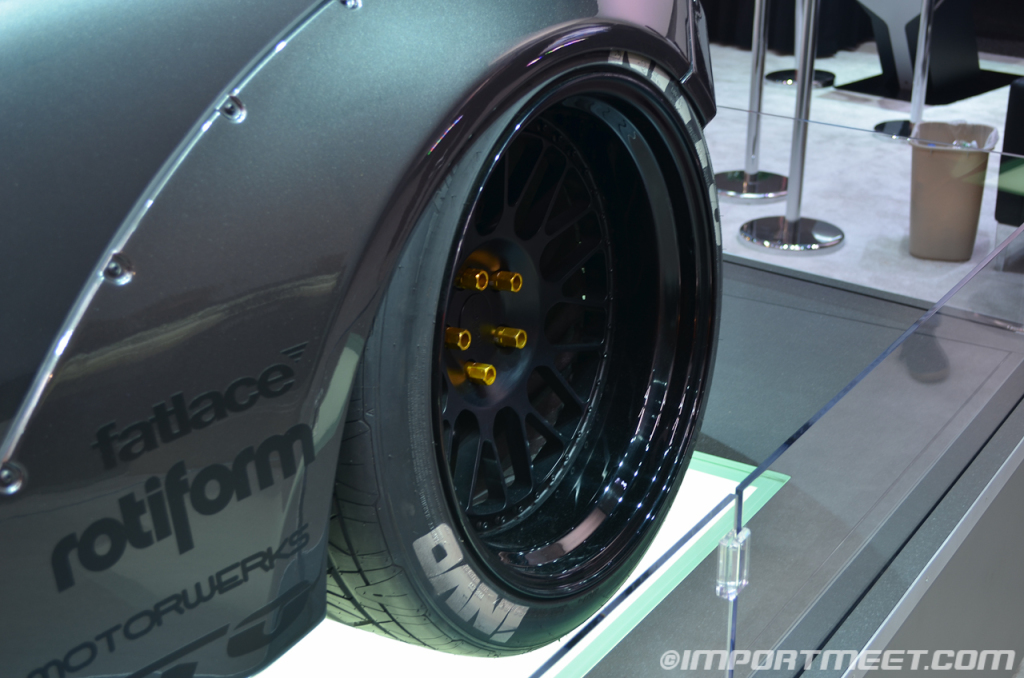 The wheel choice on this car was even more aggressive. They opted for a custom set of 20" Rotiform LVS wheels made specifically for the 458. Like the GT-R, much of already high horsepower stock engine was left untouched except for an ARMYTRIX center exhaust pipe and iPE rear muffler tails.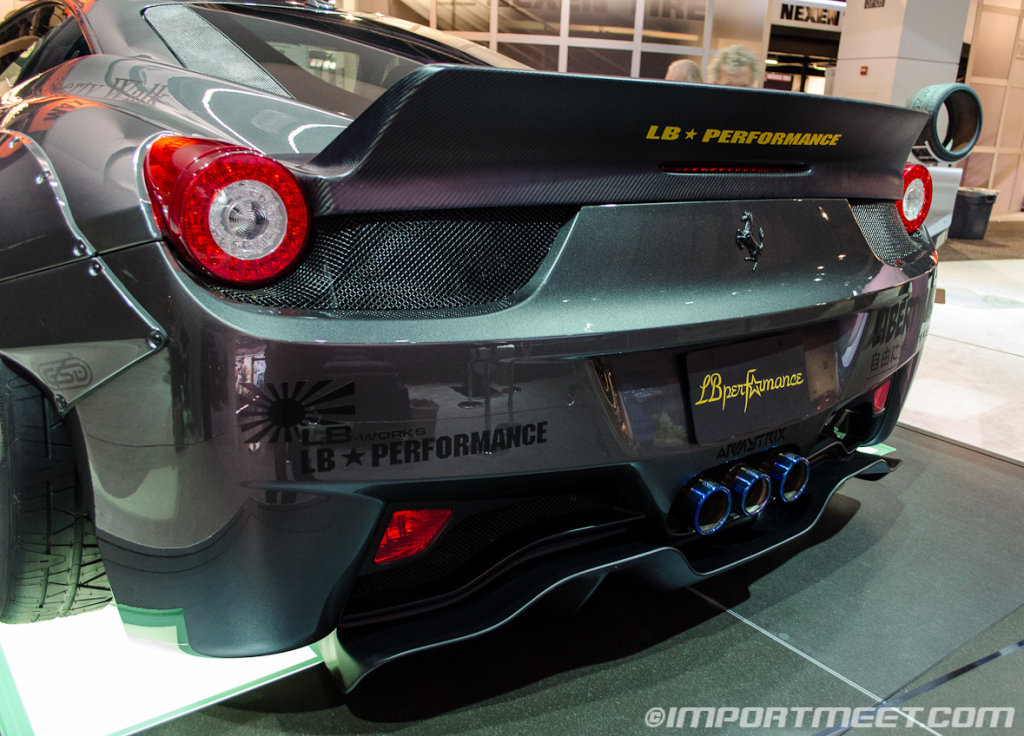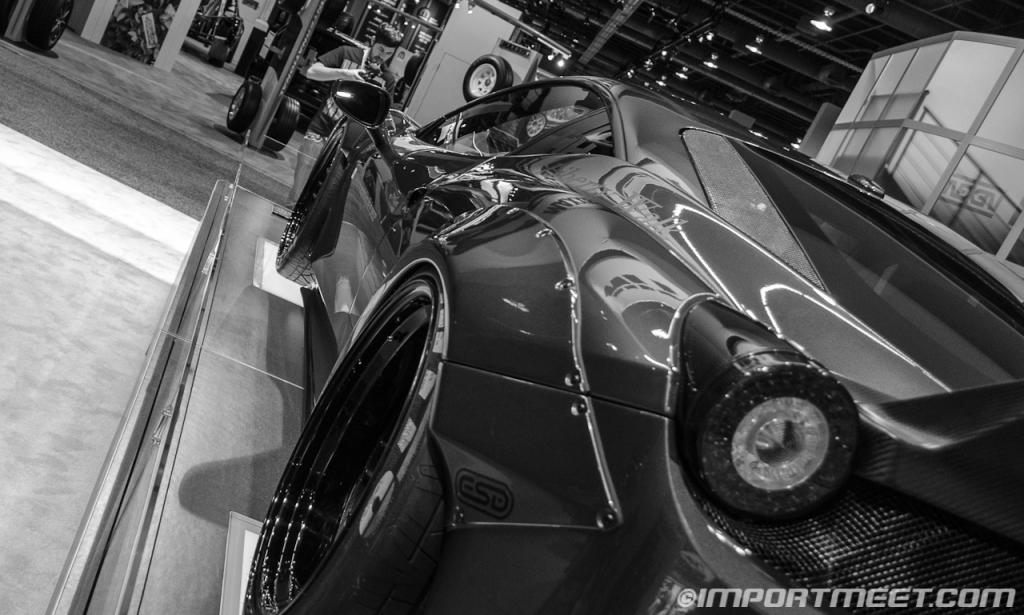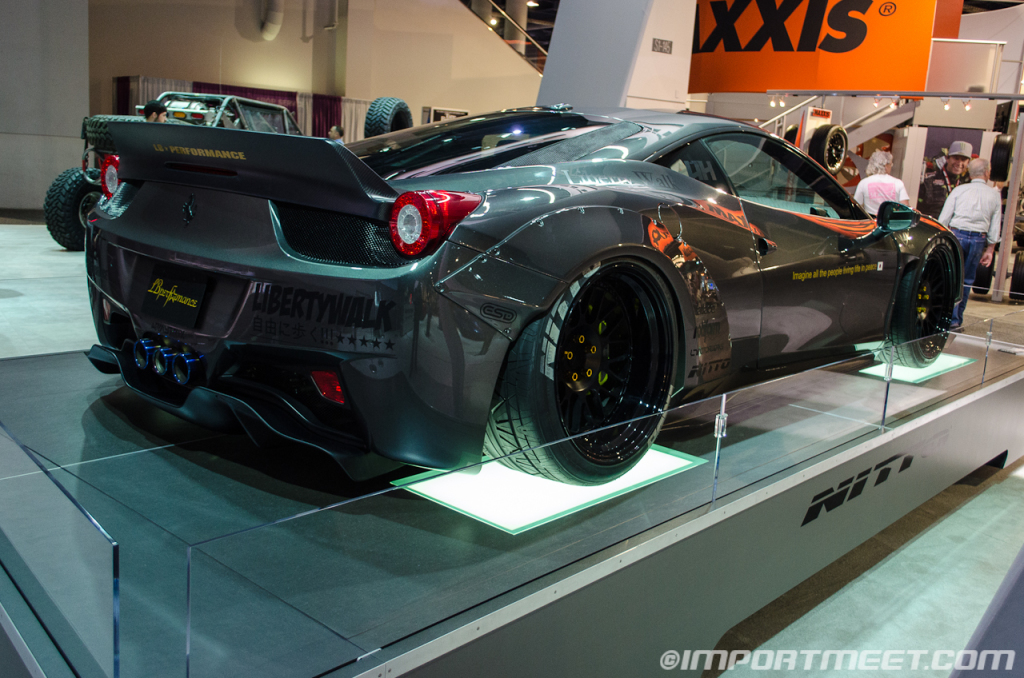 Regardless of your opinion of bolted on overfenders, one thing is certain: Liberty Walk made a statement this year—overfenders are here to stay.
[Source: Speedhunters.com]