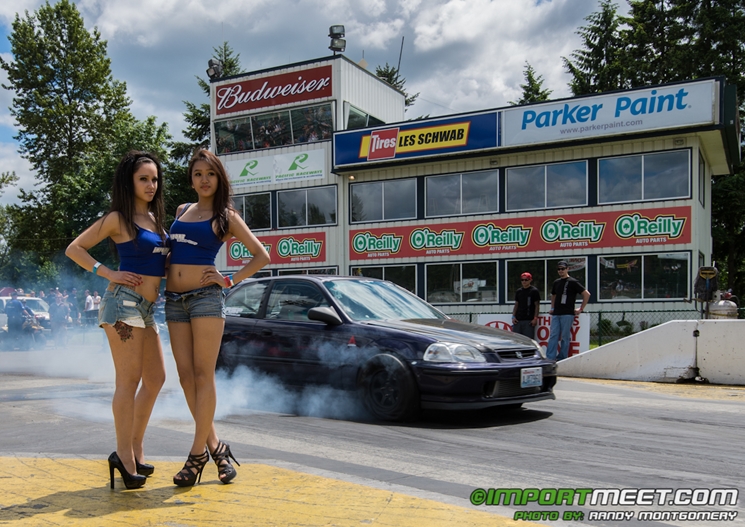 The latest Import Face-Off event was held on June 2, 2013 at Pacific Raceways in Kent, WA.
Photos by Randy Montgomery and Matt Haugness. Text by Matt Haugness.
A big part of what brings competitors out to IFO events is the cash prizes for the drag racing portion. Some of the fastest race cars in the region battle for first place in multiple categories.
Compared to the Woodburn, OR event held the weekend before, the Kent IFO event appeared to have less competition cars racing. The opposite appeared to be true for the spectator and car show turnout. The paddock was filled with clean cars and the grandstands were packed with people watching the races for most of the day.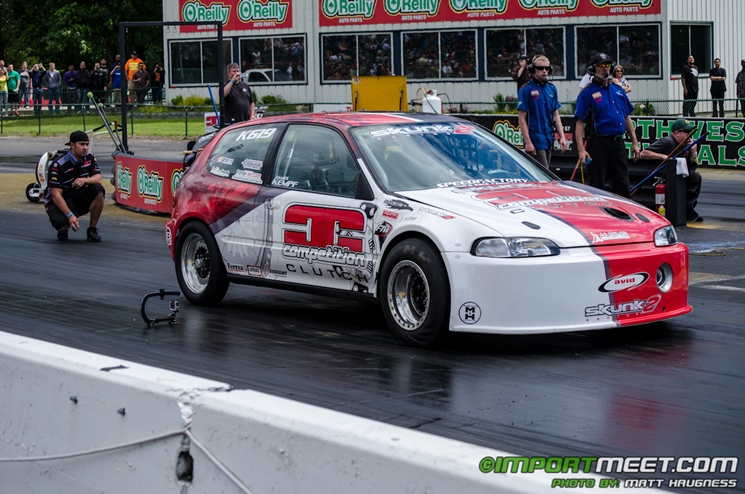 The Forced Induction Pro class competition was intense. Jeff Bush in the ETS/English Racing Talon managed to beat James Kempf in the Competition Clutch SpeedFactory Civic by .01 of a second. Their times were 8.20 and 8.21, respectively.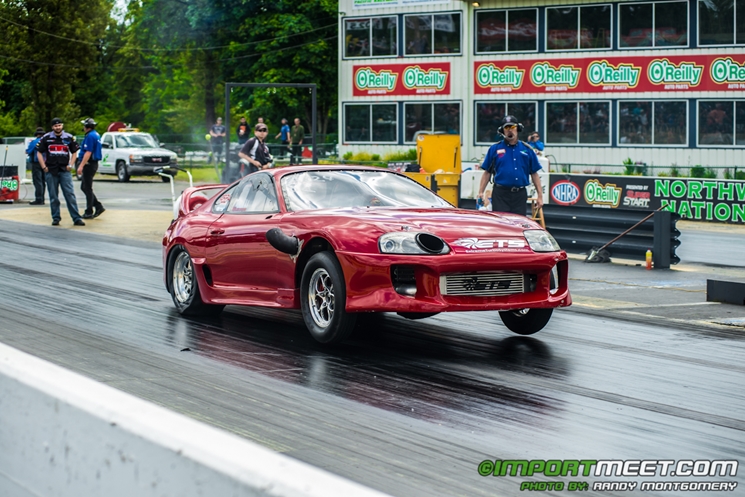 The fastest car of the day was Tim Robards' 1994 Toyota Supra that ran an 8.13 @ 173mph.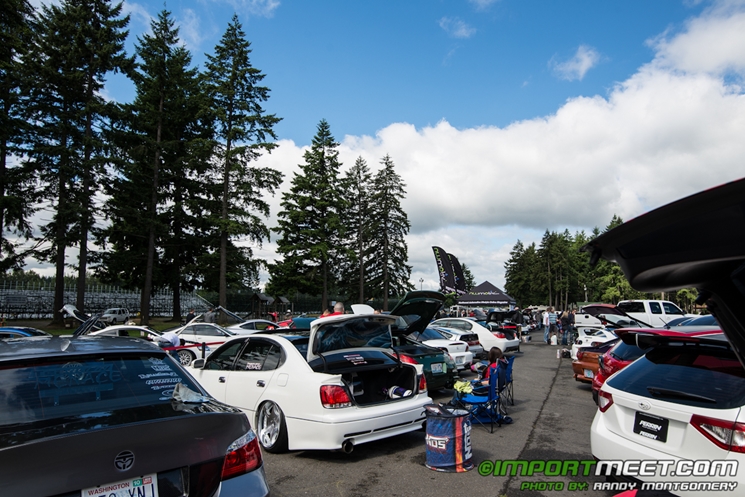 It wasn't all about drag racing though. Many of the best show cars in the NW showed at the event. Team Innovations took home Best Club Participation and Team Menace received Best Club Representation.

In all, they presented 30 car show awards. The full list of winners can be found here.
IFO in Kent, WA was a great way to kick off the summer at Pacific Raceways. Next up, Forum Fest!
[Source: Import Face-Off]