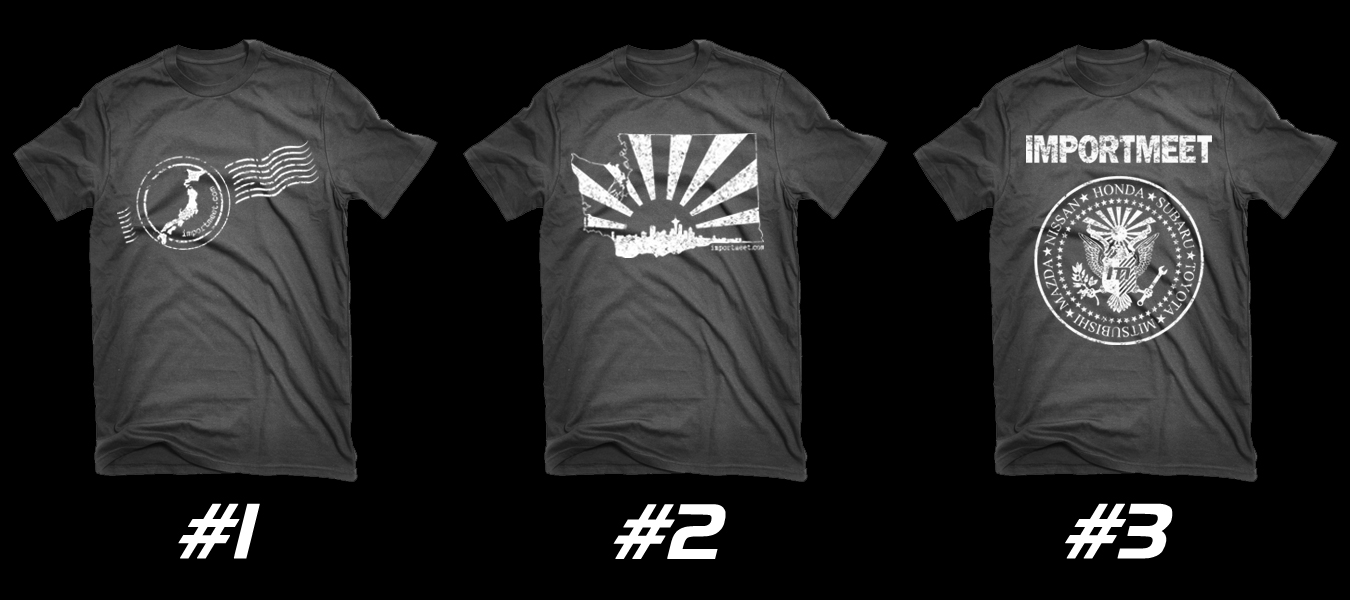 We are producing shirts for our next event and wanted to get some feedback before completing the order. Please take the time to vote for your favorite design. We'll pick one person before the event and they will be the first to win a FREE shirt of the final design.
Edit: #2 is now available in our store: http://store.importmeet.com/product/jdm-washington
Please only vote one time.