We wanted to take some time to introduce each business that will be hosting or judging a particular portion of the IMSCC. In no particular order, here is a quick summary of each of the businesses that are helping make the Import Meet Street Car Competition possible.
Speedware Motorsports

"The only thing we don't include is the driver!"
Speedware Motorsports was founded in 1994 by avid racing enthusiast Shaun Duncan. What started out as 2 guys in a garage has now become a fully networked global presence staffing more than 25 highly skilled experts in their respective fields.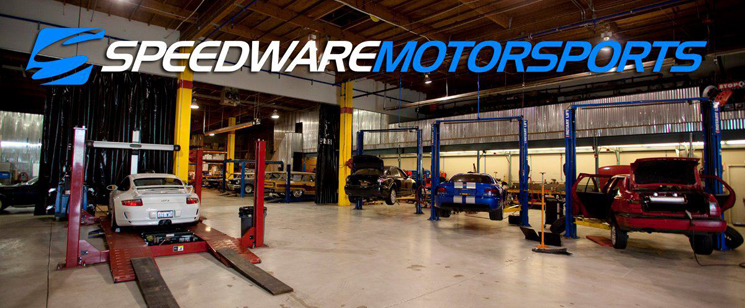 Speedware is now known as the one-stop-shop for all things motorsports. We are not the impersonal warehouse or big-box store; rather, we pride ourselves on providing a friendly and well-stocked atmosphere where we know our customers (and they know us) by name. We encourage enthusiasts and novices alike to stop down, browse for ideas on any of our numerous display cars, or simply relax in the latest performance seats in front of our home theatre entertainment system.
Speedware Motorsports is well-known for the quality of their fabrication and builds. We felt that they were the perfect shop to judge the fabrication and engineering of each car in the IMSCC. Their shop staff is experienced and their facility is large with multiple lifts that will allow the panel to judge multiple cars safely and efficiently.
Speedware Motorsports
9042 Willows RD NE
Redmond, WA 98052
Pacific Raceways


Pacific Raceways is a family-owned business that opened in 1960. The initial goal for the facility was to provide a safe, controlled environment for racing. Pacific Raceways has a nine turn 2.25 mile long road course along with a 1/4 mile drag strip. Some of the best automotive events in the northwest have been held at Pacific Raceways.
Pacific Raceways was chosen by ImportMeet.com for the IMSCC because it is in close proximity to our autocross venue and it has the highest quality drag strip in the region.
Pacific Raceways
31001 144th Ave SE
Kent, WA 98042
Carb Connection

Carb Connection was chosen as our dyno facility because they have one of the most accessible and private dynamometers in the northwest. Located in Kirkland, WA in a secluded business park, it is the ideal venue for this portion of the IMSCC.
Carb Connection was also chosen for the IMSCC because of their in-ground AWD Dynojet dyno. Since the dyno is mounted in the ground it allows for easy loading and unloading of lowered cars.
Carb Connection
13611 NE 126th Pl. Suite 240
Kirkland, WA 98034
Bremerton Motorsports Park & Bremerton Sports Car Club

Bremerton Motorsports Park is a popular venue for car enthusiasts that love to race. The mission statement for the facility is to be dedicated to the development of a multi-use racing facility for the drivers and fans of the region and to further the economic and recreational diversity of Kitsap County. It is located at an old airport in Bremerton, WA that is being transformed into a motorsports facility.
Bremerton Sports Car Club (BSCC) is helping Import Meet with the autocross portion of the competition. They are one of the largest clubs in the northwest that regularly autocrosses. If you've always wanted to try autocrossing we highly recommend that you join their club and learn from the best.
NWMotiv.com

Started in 2010, NWMotiv has become the premiere website for high quality automotive photography and event coverage in the northwest. They have organized multiple successful car show events including Forum Fest, the Showcase at NissanFest, and inMotion. Their team is comprised of talented photographers, authors, and editors.
NWMotiv was asked to judge the IMSCC car show portion because of their vast experience and attention to detail. They pride themselves on being unbiased and fair judges that take their time on each and every car that enter the shows they organize. We're happy to have them on board for the IMSCC this year.
IMSCC Sponsors:

If your company is interested in sponsoring this event, please email info@importmeet.com for more information.