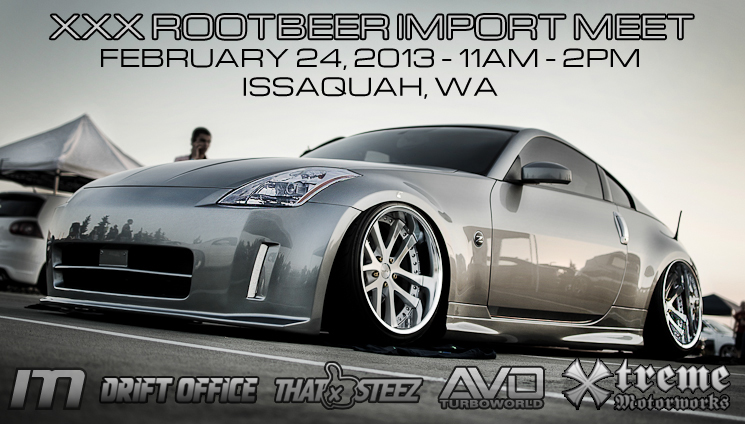 On February 24, we will be holding our first event of 2013 at XXX Rootbeer in Issaquah, WA. This is our first time organizing a meet at this location and it will differ from some of our past events in that it will not be a judged car show but a FREE meet for everyone. It is important that everyone follows the rules for this meet. As with all of our events, all makes and models of cars are welcome to attend.
Rules:
No excessive revving
No burnouts
No racing
No littering
Where:
Triple XXX Rootbeer Drive-in
98 N.E. Gilman Blvd
Issaquah, WA 98027
Time: 11am – 2pm
XXX Rootbeer has made it clear to us that if these rules are not followed, this will be the last time they allow an import car event at their business. If you notice someone breaking these rules, please notify an ImportMeet.com representative at the meet. If someone is found breaking these rules, they will not be welcome at future ImportMeet.com events.
We encourage everyone attending to buy food and drinks from XXX Rootbeer. Check out their menu here.
"Like" ImportMeet.com on Facebook

Facebook event page: https://www.facebook.com/events/318839331558175/
Want a VIP parking spot? Enter our VIP Parking Contest.
Vendors/Sponsors

Please email info@importmeet.com if you are interested in a vendor space or being a sponsor of this meet. Note: if you do not get approval prior to the meet, you will not be welcome to promote your business at this meet.