With the help of a few local members, I recently picked up the official track car for ImportMeet.com. This black beauty is a 1990 Mazda RX-7 GTU. As you can see, the stock rotary is non-existent and the passenger fender is missing. This makes for the perfect starting point as I have no desire to build a rotary (no offense rotary guys). The car has a clean title and it appears to have never been in an accident. Most of the interior pieces are intact with the exception of the seats.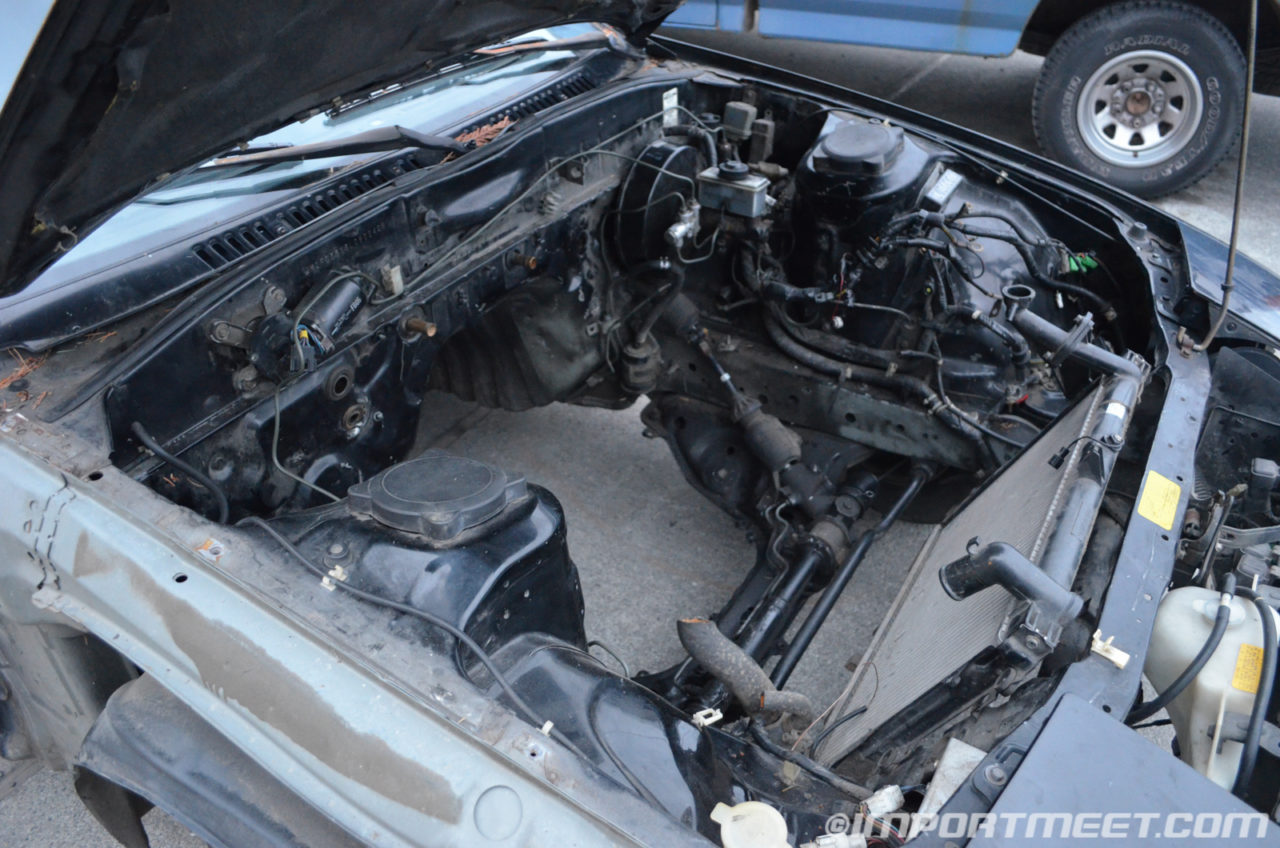 The key reasons why I chose the RX-7:
Inexpensive ($500-$1000 for a clean shell)
RWD
Replacement parts are relatively cheap ($25-$35 for used fenders)
Large engine bay and transmission tunnel allows for a wide variety of engine swaps (V8, 2JZ, SR20, etc.)
Excellent suspension geometry and weight distribution
Stock front and rear disc brakes/5 lug
Superior styling to other cars in its generation (In my opinion)
The first order of business is to make a list of all of the stock parts that need replacing (that I intend on keeping) and to begin sourcing an engine/transmission.
It's still up in the air as to what I intend on swapping. Feel free to add your suggestion for a swap in the comments below!
Special thanks to Blake (boostedcrx), Kyle (Quicksilver_s14), and Matt (v8rx7guy) for their help with inspecting and transporting the car. Keep checking back as I intend on posting weekly updates on the progress of the build.