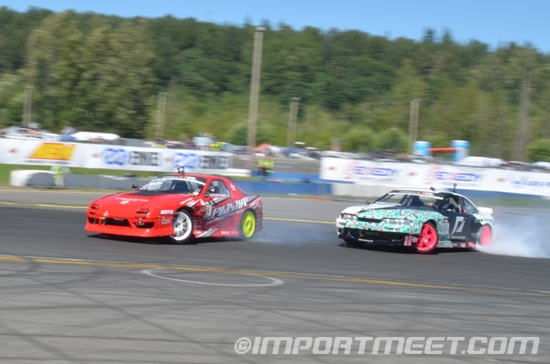 Lately I've been contemplating building a track car that can bring exposure to the site and also a build that everyone can follow on the blog. The only criteria I have at this point is that it must be able to compete in drifting, drag racing, and autocross events.
Ideally, the car would be running and on the road by June 2012. This gives me 8 months to find a car, swap an engine/transmission, comply with all safety requirements, and make the exterior presentable enough to catch the attention of spectators. Sponsors will be approached in all areas of the build and will be determined at a later date.
I believe that it's possible that one car can be competitive in drifting, drag racing and autocross. With changes to the wheels, tires and suspension settings, the car can be adjusted before each track day relatively easily.
Obviously, it needs to be RWD to do any sort of drifting and it must be affordable to fix. This narrows the search to a few different cars. My top 2 choices at this point are an FC RX-7 and a 240SX. Shells of both of these cars can be found for relatively cheap and their aftermarket support is plentiful. I will keep the blog updated with possible candidates as I continue to search. Please leave a comment below as to which model of car you think would be best suited for the ImportMeet.com track car.